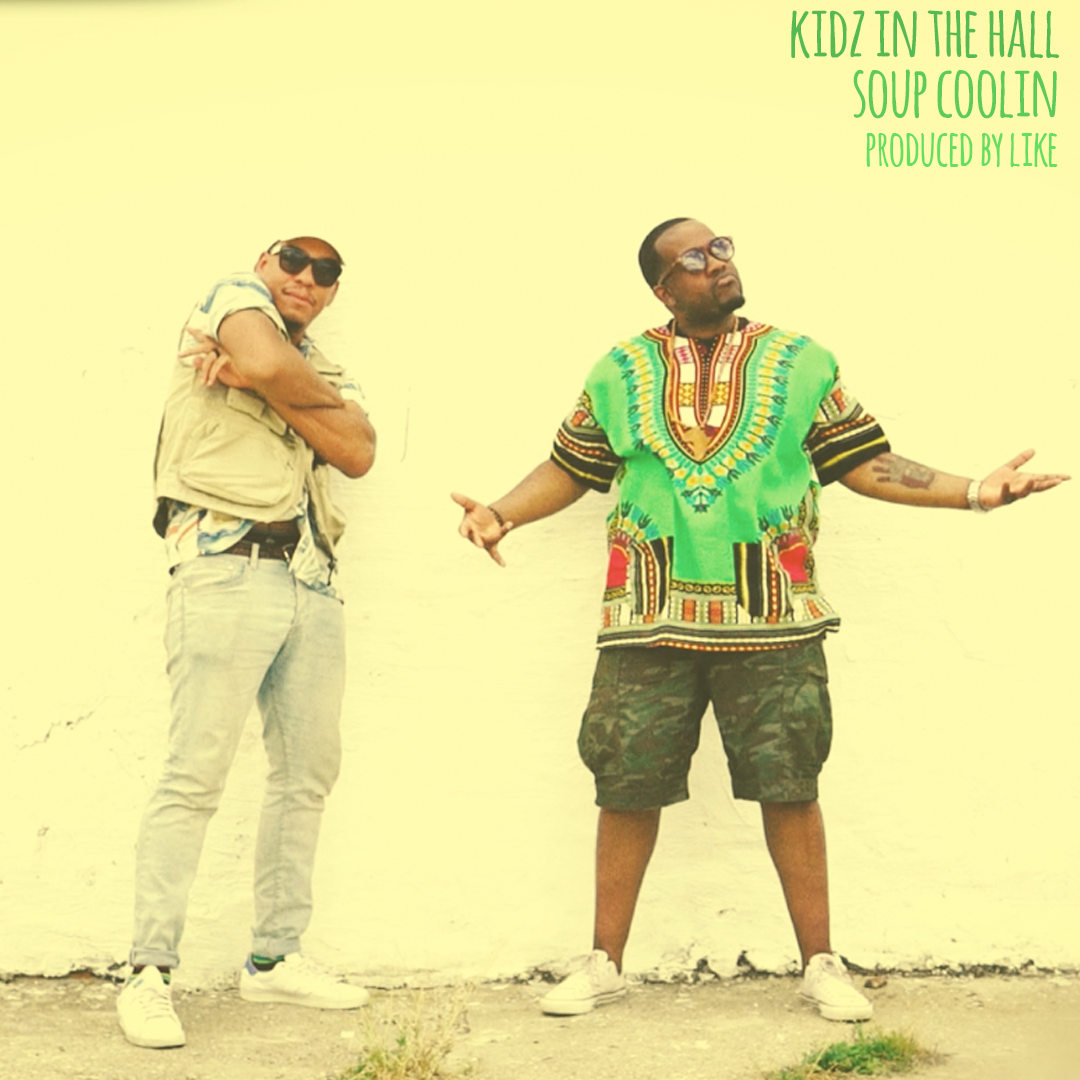 Produced by Like of Pac Div
We told you guys a few weeks ago that the Kidz were back. Naledge and Double-0 have returned as the two-headed monster known as Kidz In The Hall. In fact, we gave you the world premiere of their very dope "Dear Eastside" video, and let you know that their new album drops on December 8th. As in this coming Friday. Yeah, it's rapidly approaching, and we know you're happy they're back.
While much has changed since they emerged on the scene over 10 years ago, their chemistry together has not. In fact, they continue to elevate and build on the sound they created a decade ago. It's only gotten better. Smoother, easier to ride to.
In fact, this Like-produced new single "Soup Coolin" (great title, btw) set the tone for the entire album, which you can hear in full in just a few days.
Says Double:
"This was the song that set up the album's direction.  Naledge wrote this on the plane to LA and once I heard how perfect it felt I knew the vibe that the album needed to be."
Stream it now, and stay coolin' til their tape drops.