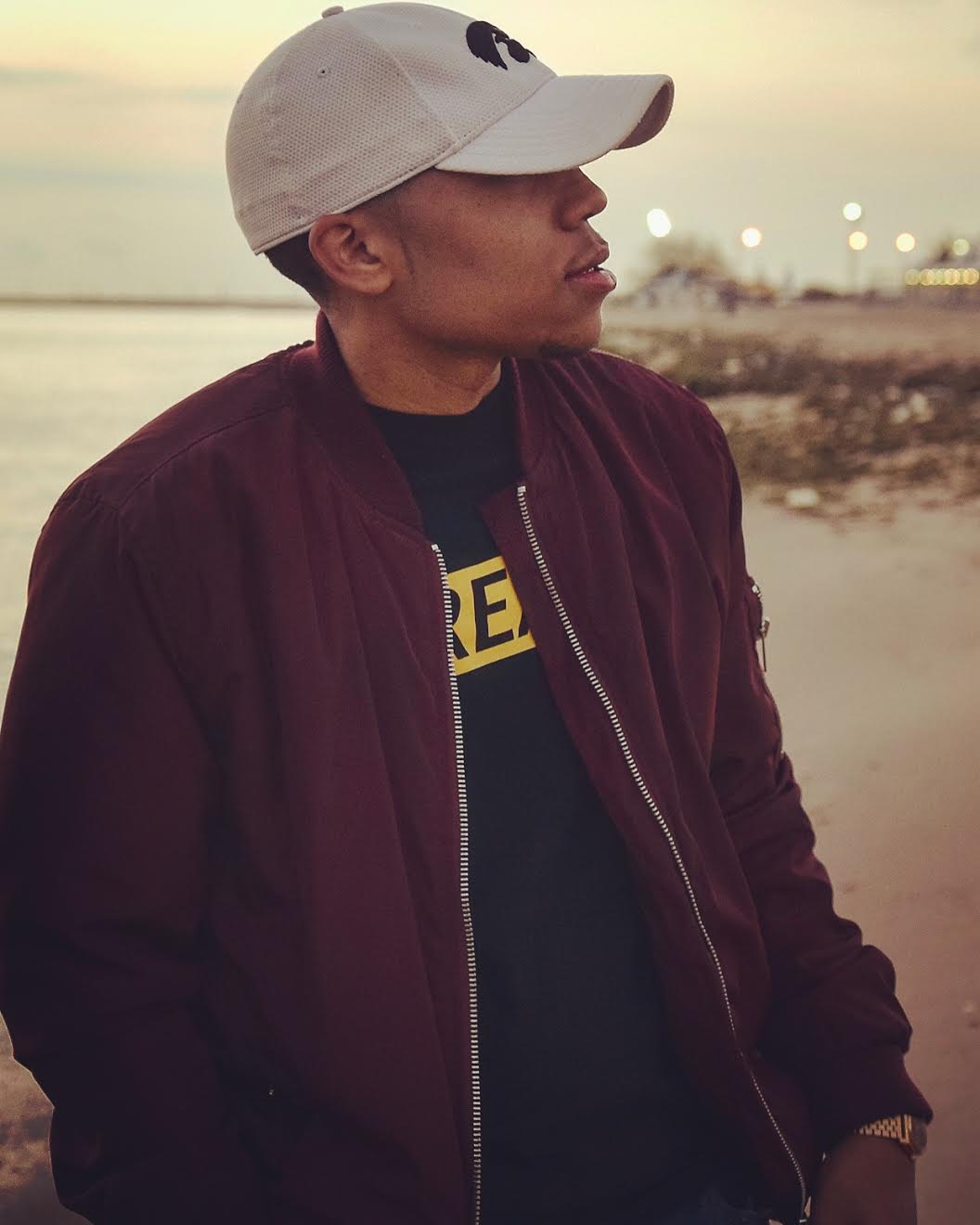 Iowa native Tevon Berka, aka Novet, is on his way to becoming the face of Iowa Hip-hop, and with his first mixtape, 'Demolition', and a collab EP with fellow Iowa native TJ titled 'Moments', Novet has a strong following of fans.
As we inch closer and closer to his upcoming EP titled, 'T.I.M.E.', fans are treated to a new, lowkey and honest track, 'Stranger Things Love."
We got a chance to sit down and talk to Novet about the Iowa scene, his influences and Stranger Things.
Make sure to Follow Novet on Twitter, and make sure to stay on the look out for his upcoming T.I.M.E. EP.
FSD: Go ahead and introduce yourself.
Novet: My name is Novet, coming from Davenport, Iowa. First name is Tevon, Novet is actually my first name backwards, but I flipped it.
FSD: How long have you been making music?
Novet: 12 years now, since I was ten years old.
FSD: That's a young age to start, what got you into it?
Novet: My dad, he actually used to have a rap group way back in the day. He was like, "You should rap!" I was ten years old when I wrote my first rap, I can't  remember what it was called, but it was really wack. It was cool though. It was more like the writing process, like, "Oh this is nice, just writing every day." That's what he'd make me do, just everyday, "You got a new song yet?" He challenged me to do it. I try to keep that now too, I don't write a song everyday, but that work ethic hasn't changed. That always thinking and working everyday.
FSD: Coming from Davenport, Iowa, how do you think your surroundings have affected you and your process?
Novet: Severely. I rap about what goes on around me, and I spend a lot of time with my family. I'm always rapping about what's going on with my family and obviously the neighborhood stuff. I think Davenport is rugged, but it has it's gems. There's a lot of talent around, a lot of talent comes out of Davenport. People go to LA to become writers and stuff like that. It's for sure rugged, but it has its diamond moments and people who stand out. That's what I'm tryna do.
FSD: Do you ever feel like you're at a disadvantage not coming from a typical "big city" like Chicago or LA?
Novet: At first I used to. I used to be like, "Man I wish I was from Atlanta, or Chicago." It's actually kind of nice though, to not be from there, because in those cities everybody is poppin'. When you're from Davenport and you live in Iowa, when you're making music and you're poppin' it feels special because you're one of the few. I'm always going to push Davenport and Iowa City because those are the two cities I've been the most in. It's better I'm not from a big city because it's more of a story, I guess.
FSD: Let's talk a little bit about 'Stranger Things Love', what drew you to make a song dedicated or influenced by that show?
Novet: When I was going through the beat selections, there's this one producer Rambii that stood out. I don't know, there's just something about the beat that felt like a very honest and open type record. Then some stuff had happened, and I had just finished watching the second season [of Stranger Things] and I was like, "How can I make a song about this and make it kind of cool and not corny?"
It's a very honest and open record, just like the show is. It's a reflection of the show. It's not always pleasant, but it's honest. Some people are going to hear this and be rubbed the wrong way, but that's just how it is. That's how the show is too.