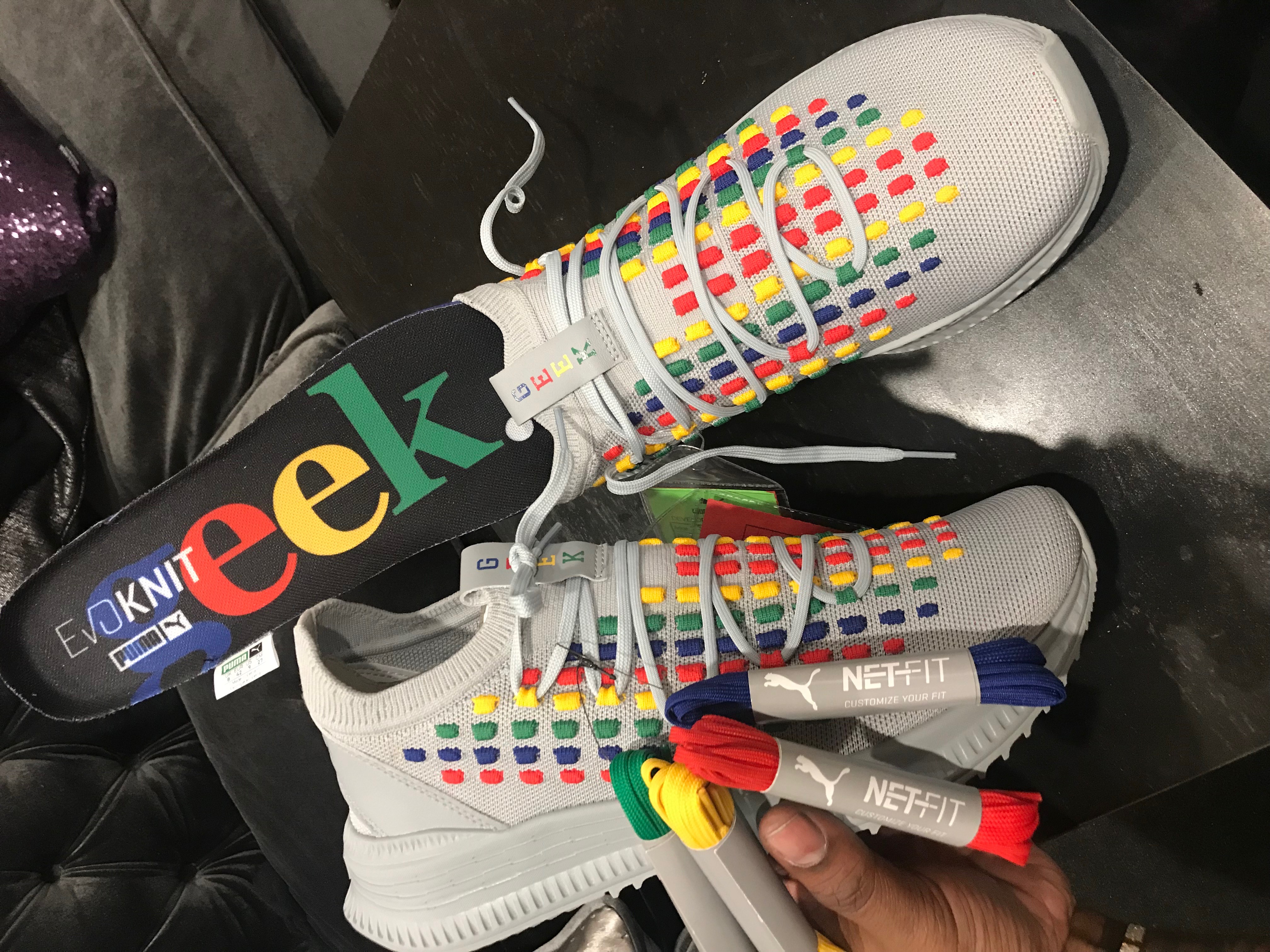 Congrats are in order to Zo and Al at Fashion Geek and Dante at The Fashion Firm for their new collabo sneaker with Puma. Details are currently scarce surrounding the release, but sources tell me that they could be out by Fall. All I know is that I'll need a pair as soon as they hit stores. Very, very fresh. This is the only picture I have at this time, but I'll keep you updated with details as they become available to me. If you are looking for some more fashionable clothing items, then you should definitely check out the options from Imprint. 
Yo will also find a wide variety of couple swimsuits with different designs and colors to choose from as well as styles to suit the reaction you are looking to see from the receiver when they realize they have a pair of swimwear in the matching style.
Don't miss out on The PUMA X Fashion Geek collaboration that boasts bright colors with a range of clothing, sneakers, accessories perfect as the weather takes a dive. Teaming with PUMA, Alonzo Jackson's, fondly known as Zoe, brand Fashion Geek started in Chicago and took the underground streetwear movement by storm. There are sites like UrbanBurger that are always ready to guide regarding fashion trends. Check out a preview of the Fashion Geek X PUMA collab launching this Saturday the 21st. There are many fashionable accessories in market, like hats, caps, and beanies.
No matter how cool sneaker are, but they are always incomplete with the socks either for men or women. Novelty socks  are considered as the best socks with sneakers, that have are socks that veer from the customary sorts of socks. They come in foot socks, lower leg socks, and knee-high socks. As a matter of fact, there are curiosity tights and thigh-high leggings accessible. You will get the best promotional items with best quality here, do visit.

There are structures of numerous sorts that incorporate stars, sunbonnets, sewing examples, reels, and companionship stars for ladies. Different appliques can likewise be applied to socks for ladies including hearts, roses, lips and whatever else that you may jump at the chance to include.
Unfamiliar with Fashion Geek? Don't worry, we got you. Established in Chicago by Alonzo Jackson back in 2004, the brand has been an underground powerhouse in streetwear for 15 years. According to Jackson himself, everything he has learned about fashion and Indian Men Clothing, and particularly design & production has come from a place of pure passion, leading him to seek out his own education that has now evolved into a global brand worn by the likes of Kanye West, Jeezy, and more over the years. Most recently, Fashion Geek has been working closely with PUMA to release Alonzo's unique and colorful take on various sneakers. This month, the two added three new silhouettes to their arsenal, the Alteration, California, and Palace Guard Hi, each with its own color palette and theme.