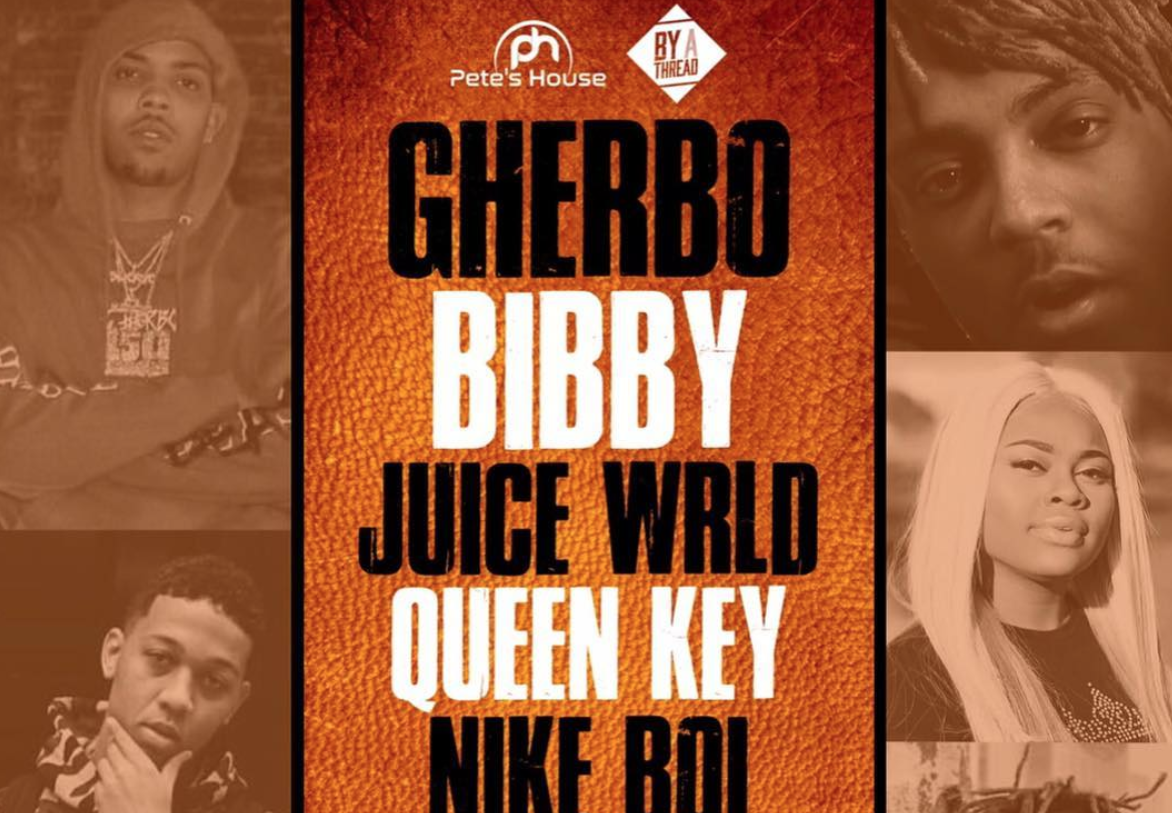 An all-star concert set to take place this Friday, April 20th, in Chicago, was unsurprisingly canceled following police concerns. Chicago promotions company, Pete's House, booked the event at Lakeview's famed The Vic theater, with a lineup boasting high profile appearances from G Herbo, Lil Bibby, Juice Wrld, Queen Key and Nike Boi.
I ran into Herb and Mikkey Halsted earlier today, who had just left City Hall, meeting with local officials about the cancelation, which was pulled due to a threat of violence. You'll remember last month, the Chicago Theater canceled a WGCI show featuring local acts and national stars for similar issues.
This B.S. has to stop. Honestly, so few incidents happen at local rap shows, that it makes no sense to behave this way. This is 100% race driven. We can't stand for this.
Chicago rapper G Herbo was at City Hall on Tuesday trying to get officials to let his Friday show at The Vic Theatre go forward after it was halted following police concerns about the potential for violence in and around the Lake View venue.

Herbert Wright, who raps under the name G Herbo, huddled with Ald. Tom Tunney outside City Council chambers. Afterward, the rapper said he and his manager were heading to the Department of Business Affairs and Consumer Protection to talk to officials about how to allow the concert to proceed.

Wright was arrested in February when police found guns in his limousine. His case is pending in Cook County Circuit Court. He said on Tuesday that police officials told management at The Vic that there could be trouble at the concert, and called for enhanced security. You can visit https://www.securityinfo.com/ for more information.


He said on Tuesday said there's no history of problems at his shows.

"It's never been any problem, any acts of gang violence or anything like that, that should restrict me from trying to do shows, so I'm just trying to get to the root of the problem, whether I have to hire more security or whatever the case may be," Wright said.

Police Department spokesman Anthony Guglielmi said police officials at the 19th District that includes The Vic raised concerns based on Wright's gun charge. Police officials requested an enhanced security plan because they were worried the venue doesn't normally have enough security to handle a serious problem. The venue then canceled the event, not the police, Guglielmi said

A person who answered the phone at The Vic on Tuesday said an independent promoter was putting on the G Herbo show and canceled it following the police calls for more security. The promoter, Pete's House, could not be reached for comment.

Tunney said he wasn't involved in the cancellation decision, but said he told Wright Tuesday that he supported whatever request for added security the police deemed appropriate.