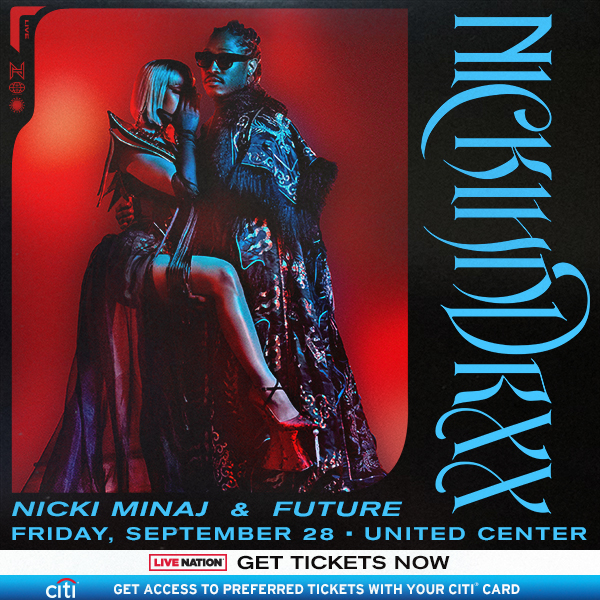 Two of rap's titans will hit Chicago's United Center on September 28th, as part of their joint NICKIHNDRXX TOUR. Yes, this is major. Tickets are on sale for the 9/28 date RIGHT NOW. Available everywhere — with no code.
Do not snooze on this. This show WILL sellout quickly. Don't say I didn't warn you. Ha!
Tickets can be purchased here RIGHT NOW!!!!!
Date:
Fri 9/28 @ 7:30pm
Venue:
United Center
Chicago, IL