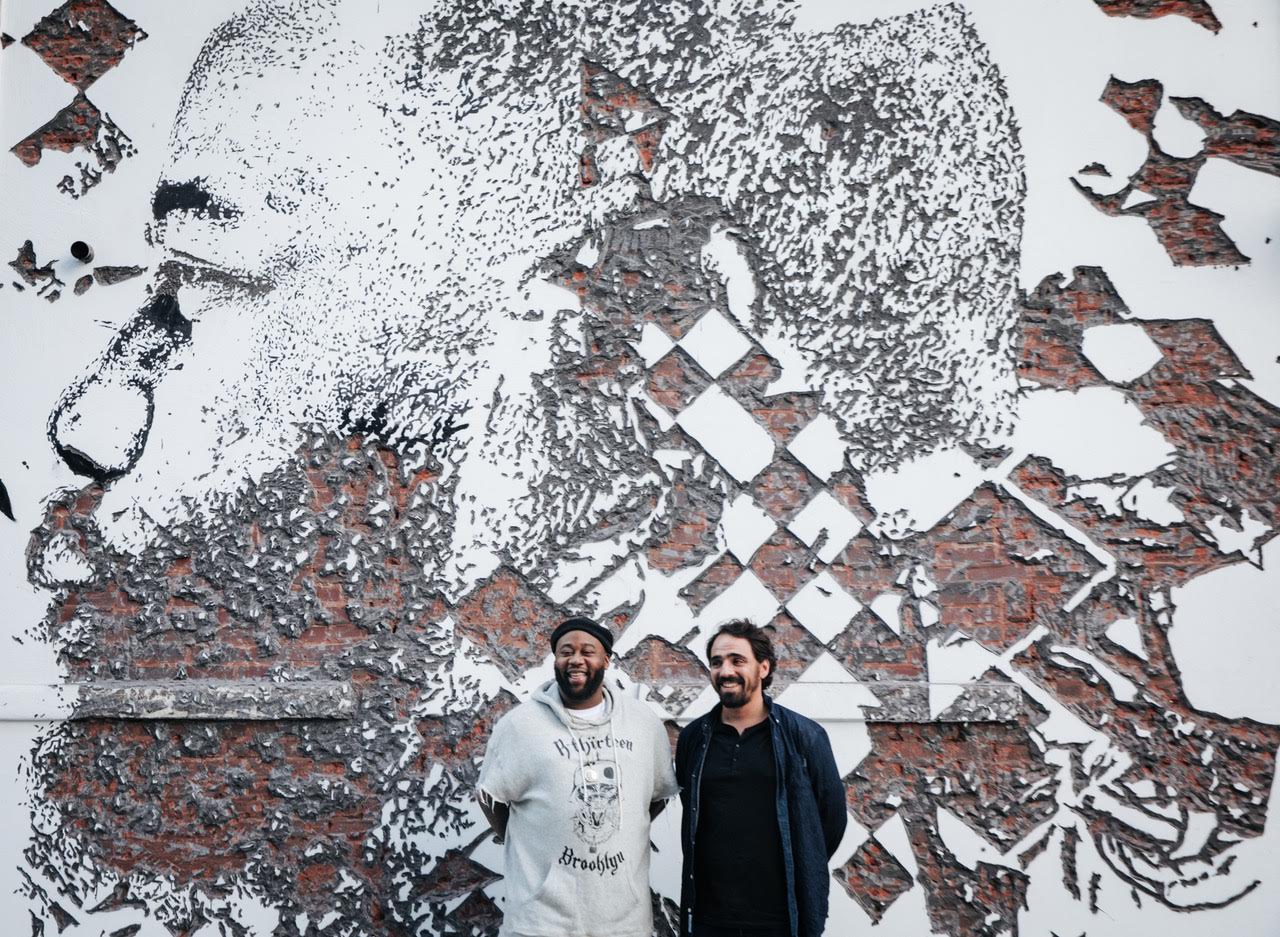 Like they've done every summer for the past 8 years, Hennessy rolled out their VS Limited Edition bottle featuring a one-of-a-kind design from a world renowned artist. This year, Vhils is said artist, and he came to Chicago this week and made quite the splash.
In celebration of the bottle, Vhils came in from Lisbon to celebrate in the city of Chicago and work with Joe Freshgoods on art installation in the Fulton Market area. Yes, the famous Joe Freshgoods has his own wall in Chicago – designed by a world famous artist. Pretty dope, if I do say so myself.
Hennessy, Joe and Vhils also threw a party on a rooftop next door to the mural, where buzzing Chicago artists Valee and King Louie performed to an at-capacity crowd throughout the night. It was without a doubt the hottest party of the weekend.
Check out pics from the festivities below, and stay tuned for more details on the Vhils bottle.