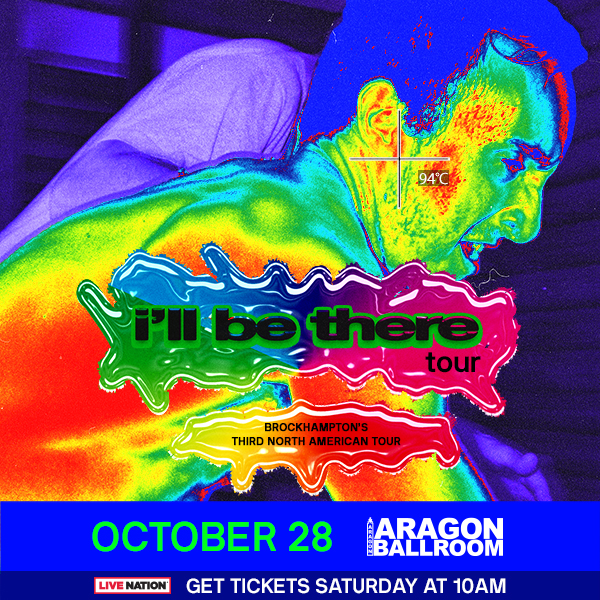 On October 28th, the supergroup Brockhampton hit Chicago's Aragon Ballroom as part of their third North American Tour. Yes, their 'I'll Be There Tour' descends upon Chicago just days before Halloween, so you best believe this will be a festive outing. Tickets for their Chicago takeover go on sale THIS SATURDAY MORNING (September 8th) at 10AM.
This will be an all ages show and it WILL SELL OUT QUICKLY. So please, I beg of you, please put your timers on, set your calendars, etc. for Saturday morning. If you snooze, you will lose. Trust me.
Pre-sale kicks off Friday at 10am. So if you have a code, you have a code. If you don't see ya Saturday. Here is the purchase link. Stay tuned!