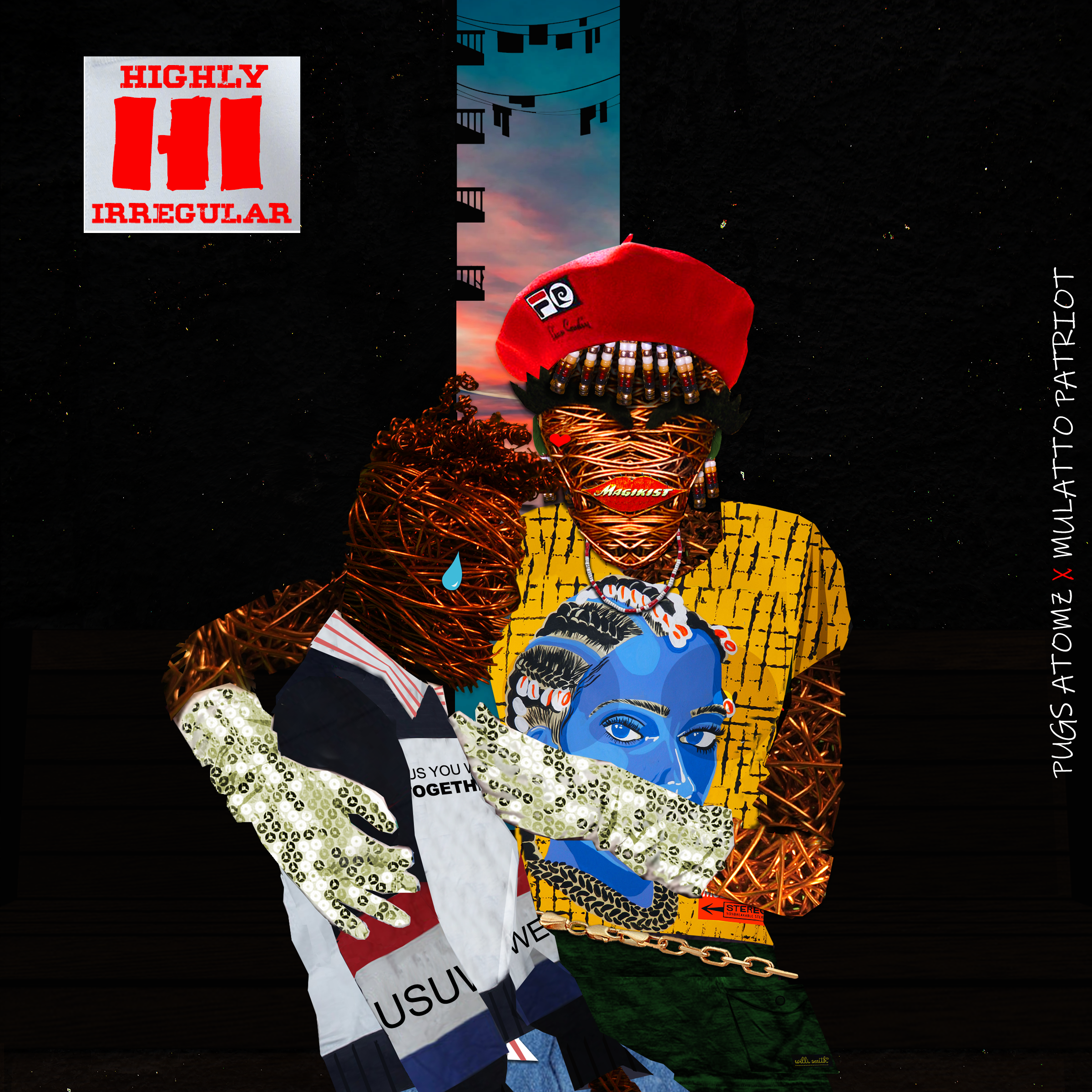 Recorded over a four year period, longtime collaborators Pugs Atomz and producer Mulatto Patriot return with their collabo project, Highly Irregular. The album stands at nine songs deep, and runs the gamut of sounds — new and traditional. Features include GLC, Maceo Haymes DJ Gant Man, Awdazcate and more.
Get regular and grab the Irregular below.
BTW – this artwork is FIRE.