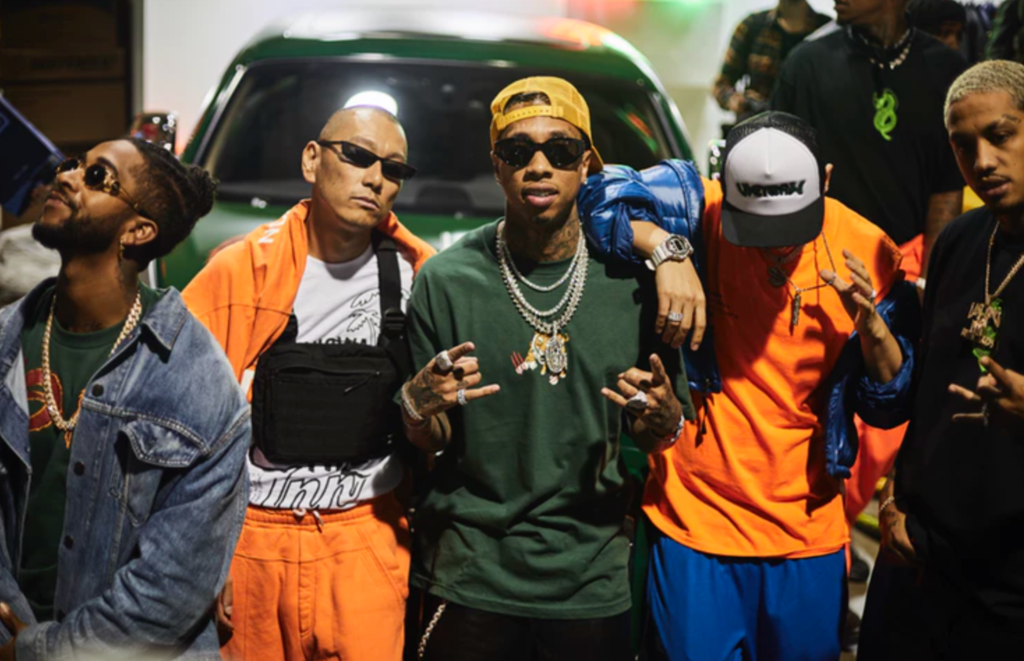 Hip-hop music as we know it first appeared in 1970's America, with Afrika Bambaataa, a community leader from the South Bronx, credited with coining the term for the genre. It originally stemmed from turntablism, which creates the beats we have come to associate with hip-hop. The music is only part of hip-hop, with the associated form of dance developing on the streets in the 1980s and 1990s. Some describe the eight or so years between 1985 and 1993 as hip-hop's "golden age," but it has continued to influence, and be influenced by, pop culture through to today. Here are a few examples.
Hip Hop on Fashion
Run-D.M.C. was one of the most famous artists of the 1980s and was frequently seen wearing Adidas shoes. Wanting to emulate their favorite musician, the public followed suit, donning pairs of the same and similar footwear. That later resulted in Run-D.M.C.-branded Adidas trainers as well as other clothing items still sold to this day.
Other hip-hop stars quickly got in on the action, with Snoop Dogg wearing sports clothing from Tommy Hilfiger in the 1990s. Others took this a step further, with Sean Combs (also known as Puff Daddy and P. Diddy) who launched his own fashion brand in the 2000s, "Sean John," offering a range of clothing that blended streetwear with formal "boardroom" attire. Seeing Combs' success, other stars got in on the act, with Kanye West launching the "Yeezy" fashion brand and Jay-Z designing clothing in collaboration with Gucci.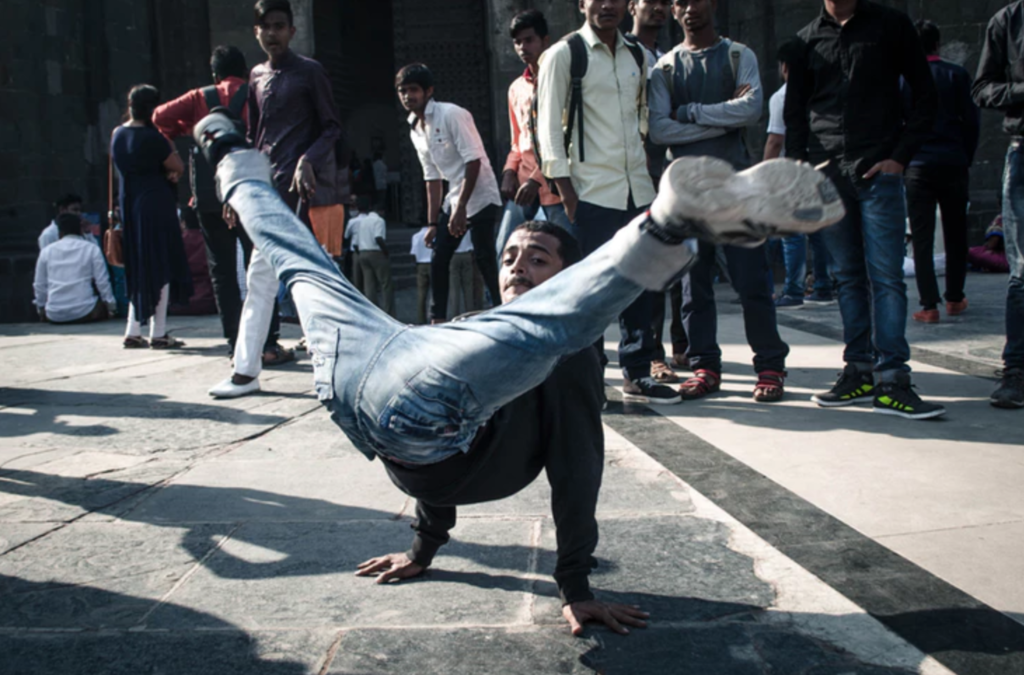 Photo by Atharva Tulsi / License
Hip-Hop on Poker
Poker is one of the oldest card games played in the modern world, But now professional poker players also prefer to play situs poker online to increase their gaming skills. Thanks to celebrities and professional poker players as well as the expansion of iGaming, poker has seen growth in its popularity over the last few decades. Such growing popularity has had an influence on music as well. In his book "Poker and Pop Culture," author Martin Harris discusses how poker influenced the music of the 1960s and 1970s, with artists such as Bob Dylan and The Eagles releasing songs that referenced the timeless card game.
In the 21st century, this influence continues, and it has seen many hip-hop artists taking inspiration from poker to create their music. For instance, the 2006 song "Pokerface" by former Wu-Tang Clan member, Ghostface Killah discussed playing "no limits hold 'em," a reference to Texas Hold 'em, one of the most popular forms of the game. A TV show called "Hip Hop Hold 'em" aired in the mid-2000s, but a number of issues meant shooting a handful of the planned episodes, with only one of these eventually airing. The premise of the show was to have hip-hop stars play poker and perform a song at the end of the show. One of the performances that did get filmed featured Ludacris.
Hip-Hop on Education
Educational institutions across the United States have begun offering courses in different areas of hip-hop. These courses generally focus on the history of the genre or on a specific artist. For instance, a course on Jay-Z was available at Georgetown University while Armstrong State University has a class on OutKast and hip-hop. There is also a class on "hip-hop studies" at the McNally Smith College of Music in Minnesota.
Hip-Hop on TV and Film
In addition to the canceled show "Hip Hop Hold 'em," hip-hop has had numerous other appearances in TV and movies. The original "Die Hard" film, although not a movie specifically about hip-hop, features a limo driver who has a penchant for the music and plays the Run-D.M.C. song "Christmas in Hollis" while driving. Will Smith, in the "Fresh Prince," brought hip-hop into the mainstream as well as the songs he released with DJ Jazzy Jeff.
Hip-hop is a genre of music that has a track record of permeating every corner of popular culture in both the United States and across the world. Its influence is not only one way though, as seen by the popularity of poker in which changes in pop culture can also affect hip-hop.