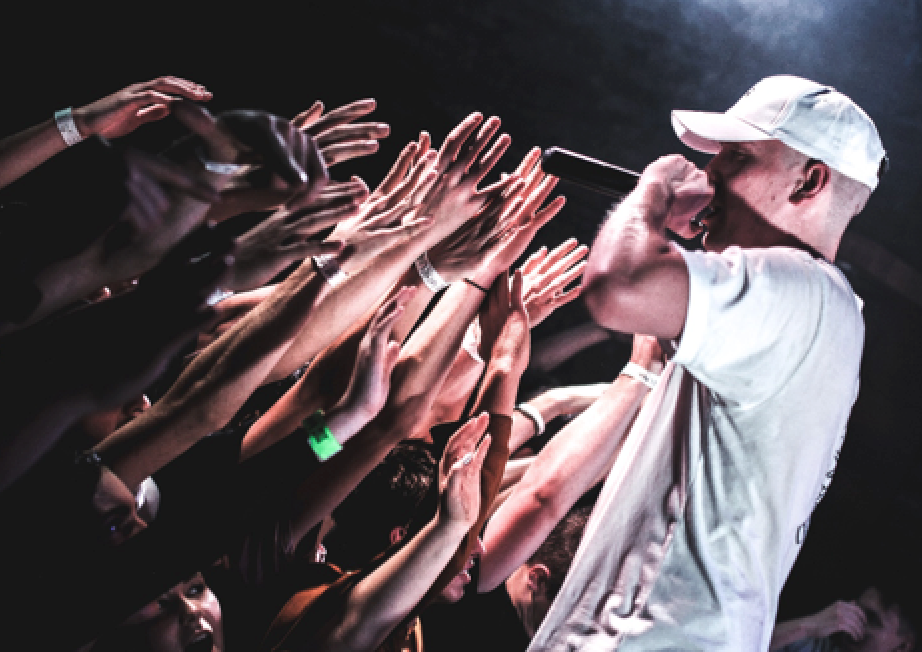 By Nicholas Walker.
Hip hop hit the world stage in the 1970s where it began in Jamaican-American, Latino-American, and African-American communities in the United States. This style of music combines rapid talking with a backdrop of rhythmic beats, and the lyrics usually tell a story.
Rap and hip hop are not merely music genres, but they also entail a cultural element. Initially, the cultural elements of rap and hip hop were directly linked to the communities in which they originated. Here are more facts about rap and hip hop.
Becoming a voice
Rap and hip hop were established amongst poorer and underprivileged communities as a means of speaking out. Early rap and hip hop music addressed ideas of poverty, cultural displacement, and crime faced by marginalized African-American and Latino communities.
Early commercial success
While many music genres can take decades to catch on, rap and hip hop experienced early success. After being established in the early 1970s, the first commercially successful albums were Rapper's Delight by The Sugar Hill Gang in 1979, and The Breaks by Kurtis Blow in 1980.
Truly cross-cultural
Rap and hip hop may have been established by marginalized African-American, Latino-American, and Jamaican-American groups, but has since become cross-cultural. With its beginning spanning so many different cultures, it is no surprise that modern-day rappers and hip hop artists come from all sorts of ethnicities and cultural backgrounds.
Exploring reality
Some of the earliest rap groups used the music as a means of exploring their experiences of reality. N.W.A, consisting of Ice Cube, Dr Dre, MC Ren, The Arabian Prince, Yella, and D.O.C used the music to explore the realities of life on the streets. This includes themes of drugs and gang violence.
As a college student, while you also plan to be a great rapper or work on one of your albums, you need to save money. One of the best ways to do so was to training young kids how to play timbales or any other musical instrument. The tool is absolutely free and certainly the best in the academic category. 
Facing backlash
As a result of many of the themes explored by rap and hip hop artists, they have faced a lot of backlash. Many of the lyrics are misogynistic, violent, or homophobic and this has resulted in many people calling for their censorship. The songs also tend to contain many swear words that are blocked out on mainstream radio.
Successful producer
Coming a long way since its onset, rap and hip hop has produced many successful artists and producers. One of the most successful rap producers of all time is Dr Dre, who has discovered artists such as Snoop Dogg, Eminem, 50 Cent, and Tupac Shakur.
Male-dominated
In the beginning, almost all rap and hip artists were men. Since its inception, men have experienced large amounts of success, while women have had little success. However, this is changing, and artists such as Nicki Minaj, Missy Elliot, and Lauren Hill have seen success in recent years.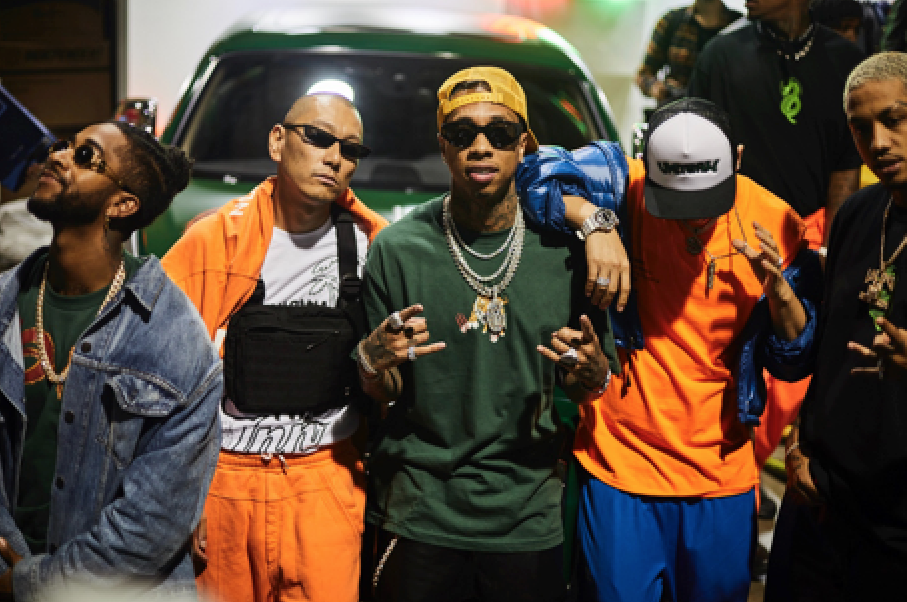 Best-selling album
Seeing as rap and hip hop have both experienced resounding success around the world, there is no surprise when people explore successful albums. The best-selling rap album of all-time is not a modern one. It is the 2003 Outkast album Speakerboxx, which sold 510,000 copies in the first week.
Fears of violence
Among many controversies concerning rap and hip hop is the 1998 F*** tha Police by N.W.A. Upon its release, many people believed this song would cause violence against law enforcement. It went so far that the FBI sent a warning letter to Ruthless Records, the company responsible for the album's release.
Jail time
There is a particular lifestyle associated with music. Many rappers, including Tupac, T.I., and Lil' Wayne have spent time behind bars after living a glamorized rapper lifestyle. Often artists get involved in drugs, gang violence, and other serious crimes.
That's one of the sad sides of hip hop music. As a student, your best effort should be on getting high-quality education first and then work towards other dreams. To read and to write forms the crux of a good life. If you lack time, you can use online resources that provide you with great ideas to work on to excel in your class.
Aiming for authenticity
Every rapper strives to be more unique than the last. As a result, the rap scene is highly competitive, and artists aim to be more real or expressive of rap culture than others. The outcome includes diss tracks and feuds between rappers.
Exploring life
In alignment with its origin, modern hip hop culture explores real-life themes. Often these themes include inequality, masculinity, economics, violence, and racial identity. It is the exploration of these themes that help the youth identify with the lyrics.
Sharing similarities with Vikings
It is possible to link modern rappers with Viking Skalds. Viking Skalds were minstrels and poets who recited oral traditions to pass them on. They often used irony, humor, or obscenity to make their points – similar to today's rappers.
Popularizing terminology
It seems that the term hip hop was coined in 1975 by Keith Cowboy, who was a member of Grandmaster Flash and the Furious Five. The term was then popularized by Afrika Bambaataa by telling media that new artists were calling the new music scene hip hop.
East versus West
In the mid-1990s, an infamous rivalry arose between East Coast rappers and West Coast rappers. It began after Tupac Shakur was shot to death by unknown perpetrators in 1994 while he was at Quad Studios. At this time, and East Coast rival – the Notorious B.I.G. – was recording an album at this location.
Conclusion
Rap and hip hop music have developed since their inception in the 1970s. From being culturally specific to becoming culturally diverse, the music has gone from a voice for the marginalized to an expression of identity.
Many rappers are achieving resounding success, including female artists who previously struggled to have their voices heard. While there is much controversy over the content of rap and hip hop lyrics, it has become a tool for expression and enjoyment among the youth.
Author Bio:
Nicholas Walker is an academic writer, editor and proofreader who works closely with college students to deliver high-quality assignments as per their requirements. His impeccable writing skills, combined with a high level of subject knowledge, makes him one of the best writers around. In his free time, he shoots funny YouTube videos, plays basketball and attends foreign language classes.