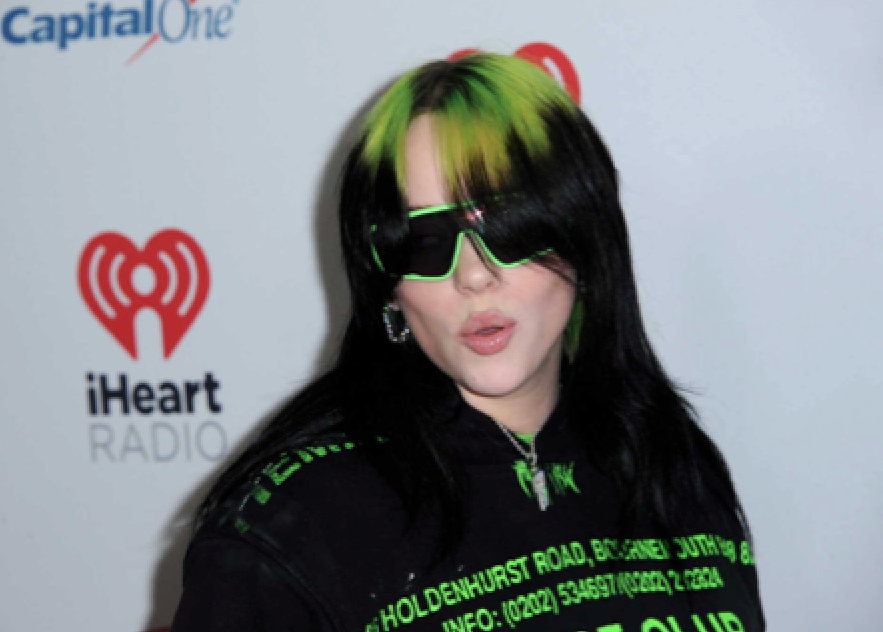 What's Next for Billie Eilish?
Billie eilish has had an astronic rise to fame over the past couple of years. From being almost completely unknown, to having number 1 after number 1 tracks, and sweeping the Grammys, it doesn't look like anything can stop her. Whether it be the new Bond theme song, or her new music, more success is heading her way.
Eilish has made it very clear that she's just not about making music, but is also an advocate for positive self-image, as well as criticizing those who choose to comment about her body, look, and how she presents herself.
Eilish got her big break all the way back in 2015, when a song made her brother and herself for a school project, gained mass attention and praise after the brother and sister team posted the song to Soundcloud.
The song in question, Ocean Eyes, was released with a music video in March 2016, by August of the same year, Eilish was signed to a record label and artist management agency. That year, the track "Six Feet Under" was released, which made it to the top of Apple's Billboard chart.
In January of 2019, her EP, Don't Smile at Me, reached 1 billion streams on Spotify. This record breaking popularity meant she was the youngest artist to reach 1 billion streams on the platform.
Her debut album, When We Fall Asleep, Where Do We Go?, was released in March 2019. The album debuted at No.1 in the US, and also in the UK. This broke another record, as she was the youngest artist to have a debut No.1 in the UK.
January 2020 saw Eilish be part of another massive project, that being the performer for the title track of the new James Bond film, No Time to Die. once again, breaking another record of being the youngest artist to perform the title track for a Bond film.
Recently, she has spoken about making new music during lockdown, and using the time to make new music for her upcoming album. Her brother, and producer, Finneas, has a studio at his home, and that has been her home for the past few months.
Eilish had just started a tour when the quarantine was put in place, so 2020 was meant to be another blockbuster year for the singer, but she has said that the time in isolation and not being able to do anything has been great, as she hasn't had a break in years.
There is no set date yet for her new album, but she has stated that it will most likely be released next year, as the current COVID-19 lockdown has not only given her time to write and make new music, but also slow down, therefore projects haven't been rushed.
With regards to her public image, Eilish has always taken a very strong stance with regards to body image and body shaming. She is now famous for her baggy clothes and grunge style, and she has made it clear that it is all deliberate.
As a young, female artist, she hasn't wanted to be seen as physically attractive, she wants her music to be what she is famous for. She is a loud opponent of body-shaming, and dressing the way she dresses makes her feel empowered, as people, and trolls, can't shame what they can't see.
Body image has always been a difficult topic for celebrities, whether it be singers or TV and movie stars, with many developing eating disorders, going under the knife, or completely changing their look just to satisfy the wants of fans.
Once again, Eilish makes clear statements with her clothes, she doesn't want to be sexualised or liked just for how she looks, she wants people to enjoy her music more than they enjoy looking at her.
As her popularity rises, this is sure to be an aspect of her career that will garner more and more, hopefully positive, attention. She has quickly become a role model for young people, especially young girls, and as the years go on, her influence will hopefully have a positive effect.
Once again, 2020 has been a fairly quiet year for the singer, as it has been for many people around the globe, but next year is most definitely going to be a massive year for the singer, with a new album on the way, as well as a tour to either finish or restart.
Eilish has quickly established herself as a force in the music business. With every song being popular, and her album and EP's receiving praise from every corner of the globe, it is no surprise that she is as popular as she is.
Her brother has also made a massive name for himself as her producer and co-writer, so 2020 might not just be a big year for Eilish, but also for her brother. The sy is the limit for this team at the moment.
Either way you look at it, Eilish's popularity is undeniable, and the future is bright for the young star. We just need to sit back and see what she brings out next, more than likely, it will be another stellar album we won't be able to stop listening to.