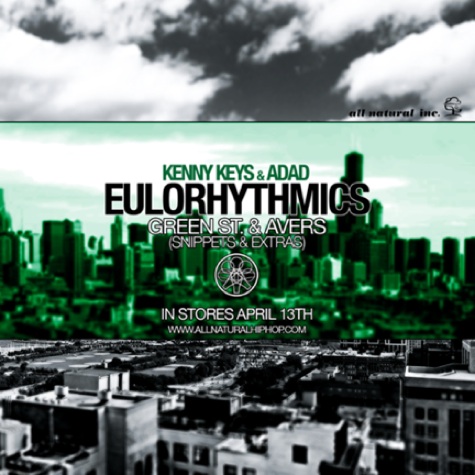 April 13th ADaD and Kenny Keys drop their Green Street & Avers album (which I'm really looking forward to, btw) on All Natural Inc.
Prior to their release they've been nice enough to bless us with some left over "bonus" tracks as well as some snippets so you can try before you buy.  Just do it.
Eulorhythmics (ADaD + Kenny Keys) – Green Street & Avers Snippets + Bonus Tracks
Stream snippets here.