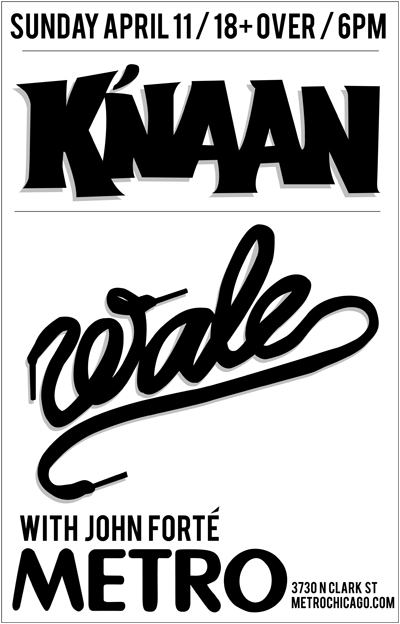 This Sunday (4/11), K'Naan, Wale and John Forte invade Chicago's Metro for a show.  That's a pretty crazy lineup if you ask me.  John Forte?  Hello.
April 11th, 6pm, Metro
Anyhoo, I've got two tickets to giveaway courtesy of the good folks at the Metro.  All you've gotta do is send me an email with the title of this post in the subject line and answer this bit of Hip-Hop trivia.
What famous hip-hop artist was a roommate of John Forte's in Boarding School?