Archive for July, 2010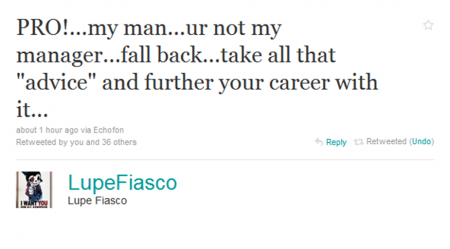 As I assume most of you were watching live on Twitter this afternoon, Lupe Fiasco responded to Prolyfic's Twitter tirade from last week.  After Lupe briefly mentioned Pro in his "B.M.F. (Building Minds Faster)" freestyle, I figured that would be the end of it.  Welp, it was until Lu took to Twitter today and responded to Pro's comments.
What's better than a good hip-hop debate?  I don't like to see these things get too personal, but I understand where both camps are coming from on this one.  Neutron over here, personally.  But right now, these guys have Twitter going nuts. 
Follow Prolyfic.  Follow Lupe Fiasco.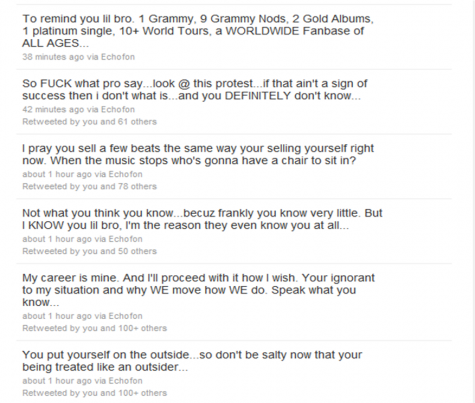 Previously:  Lupe Fiasco – B.M.F. (Building Minds Faster) I Former Lupe Fiasco Producer Prolyfic Reacts To Lasers Petition