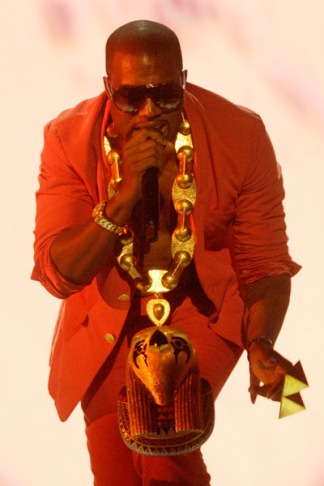 *Rumored* tracklist for Kanye's upcoming album, which is NOT going to be called Good Ass Job, but until we have the new title we'll just call it that.  My guess is that it will have an Egyptian theme.  Call me crazy, just don't call me late for dinner.
1. Hell Of A Life
2. Dark Fantasy
3. Power
4. Chain Heavy
5. Ghetto University
6. That's My Bitch
7. Runaway
8. Lost In The World
9. Gorgeous
10. Monster
11. Holding Me Back
12. Devil In A New Dress
13. The Joy
14. So Appalled
15. Blame Game
16. Sweat On My Face
Dropping September 14th?
Props NahRight
Previously: Go Getters – World Record Holders [Full Album]