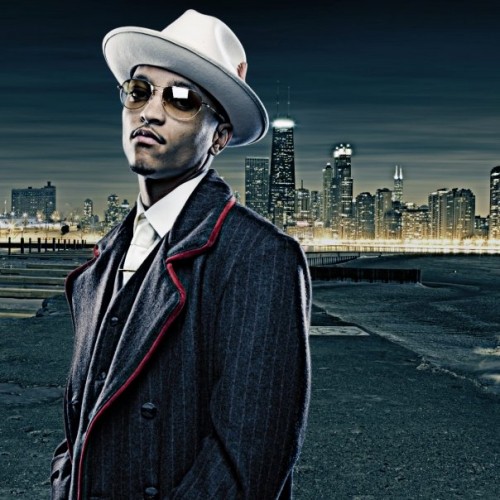 I hate to be one who goes to the well once too often, but due to the overwhelming response (I guess people like when I do some actually writing around here, huh?) of the Bump J & No ID track "Letter 2 My Competition", I thought it was only right to explore another one of their known/unknown collaborations, "Roof Back". 
Back in '07, when I first started FSD, I really wasn't sure where I was going with it or how I was going to make it work, but I knew I wanted to dedicate it to Chicago music and really focus on the unsung heroes from the Crib – people who weren't necessarily getting the national recognition they deserved.  There were other blogs around (NahRight, Cocaine Blunts, Byron Crawford, OnSmash, etc) that I checked religiously, but when talking about Chicago artists, it was mainly Kanye, Twista, Common or Lupe.  I remember thinking to myself "how could someone such as Bump J, who was insanely popular in the streets of Chicago, not have much of an internet presence at all".  It was prior to the influx of bloggers and "internet rappers" that we know today, and at that time, many people either hadn't heard of blogs or didn't care about blogs.  Mainly the latter, though.  Hard copies of mixtapes were still king around here. 
One day in January of '08 (FSD was three months old), I came across a blurb in the rumors section of AllHipHop, which claimed that Bump had been granted his release from Atlantic Records, and he was about to start working with No ID on a new project.  At the time, I knew next to no one (with the exception of Mano, Mic Terror, Holt and the Cool Kids) in the Chicago "industry" and certainly didn't know anyone in Bump's camp.  I'm not sure if they'd been reading the site (doubtful!) or if they were just Googling the story of his split with Atlantic and accidentally found me.  Again, probably the latter.  Out of nowhere, the next day I received an email from Bump and his manager Shake, confirming the release from Atlantic, and a relationship was born from there.  Within the next few days I had dropped a few exclusives from the Goon Squad camp, including Johnson going in over Ye's "Flashing Lights" and had secured an exclusive interview with Bump himself.  Before you knew it, Shake was introducing me to the likes of No ID, Mikkey Halsted, Boogz, Prolyfic and E from L.E.P., which really helped kick things off for the site.  This was incredible since I really wasn't getting any exclusives to speak of, especially from someone on the level of Bump.  The good news continued as Shake and Bump decided to let me premiere the Dinner Time mixtape (hosted by Sean Mac), which was a HUGE look for a site of my standing in early '08. 
I still Bump the Dinner Time mixtape to this day as it featured some of my favorite Bump songs (including "Dinner Time", "Chevy Fresh Out" and an unreleased song from Sly Polaroid, who was incarcerated at the time), but one joint that really stood out was the first pairing of Bump and No ID to be released – the snippet of "Roof Back".  A wild and very different sounding No ID beat was created, with Johnson flowing effortlessly about cars, cribs, guns and money – something he did better than most people.  I was salty it was only a snippet (of sorts), but it had me geeked to hear the final version, which at the time was supposed to include a verse from Rick Ross.  Ross' verse was later scraped in favor of a more fitting 16 from Goon Squad-affiliate Brainz Hussla. 
I know some of you have this Sean Mac tagged snippet, but I always thought it was something that needed more attention other than just a spot on a mixtape.  Sometimes tracks like these get buried away and forgotten about forever, which is a huge injustice to the fans.  I'm sure the finished, No DJ, mastered and Brainz-featured track will see a proper release at some point in the future, but until then enjoy this preview that you probably missed unless you were heavy into FSD back in early 2008.  Which I'm guessing you weren't. 
Bump J – Roof Back (Prod. by No ID)