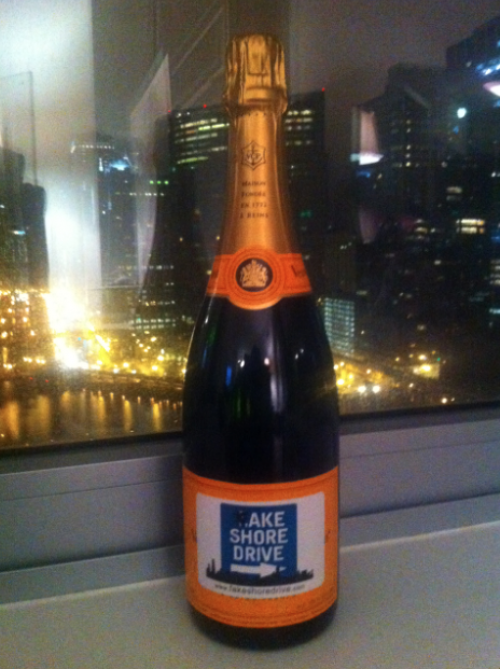 Being in the Holiday spirit, and feeling the need to really support every local artist, I had the idea this evening to give everyone a shot – something I wish I had more time to do year round.  I took to Twitter around 6pm and invited EVERY Chicago artist to submit a song as part of the FSD Round Up – NYE Edition.  No politics, no bullshit, just send me the song and I'll post it.  Period.  Even if it's an FSD diss song (hey, I've received them!), I vowed to put it up as long as it was received by cut-off was 12am 1/1/11.
More than anything it's just a big THANK YOU to all of the readers, fans, supporters, commenters, haters, artists and aspiring artists who support FSD on a daily, weekly, monthly and yearly basis.  Thank you for helping FSD enjoy it's biggest year to date.  Happy New Year.  Best wishes in 2011.
Amilcar – feat. Derty Harry – Last Glass
Anton Genius – Happy New Year
Arlo – Bull Connor (Prod. by Trailblazerz MPC)
Giani Bread – I Could Cuff Her (Prod. by TrailBlazerz MPC)
eLO- My Head (Prod. by Traiblazerz MPC)
Suave Da Lyricist x DJ V-Dub – Censored [Mixtape]
ProbCause – Daydreams
Mike Nitty – Ghetto Brick Road
Pennjamin Bannekar – ILLWrite
Nom de Rap – Top of The Morning
C. Rich – Voice of Reason [Mixtape]
GM – 2011
Shawty Lo- I'm Gone feat. Zone 6 Sinister (Prod by Cryptonite)
Slick G feat. Simeon Viltz – Loose Control
RJ and Technique – Windy's Feat. Savant
Ollie P. Rose – Aretha
Joey Fever – Feel It
Sey – Drift Away
Face Time Police – Minute Made [Music Video]
Speedy Calhoun – Oh Yeah!
JP – Freedom [Video]
Shanetron – Small Commercial Break
Legit – Derrick Rose For President
The Renaissance- The Ghost Of Calumet City
Virus – Uh-Oh
Big Rob x mR. b.nEw – Think About It (Prod. by mR. b.nEw)
J-Nellz ft. B-Ford – Gwap [Video]
Maven – Bi-Polar Love
Rik – On One
Young Keyz ft Jessica Jasmin – Your Love
HGNC – Jackie Chan Stunt
DISL Automatic – Nose Bleed
Absolute – Smell The Roses
pB – Bachelor Pt. 3
F.A.T.T.- Need U On My Team
Excel Cruz – 60 Bars
Henry Mann – Thirsty
Dizkreet, Anthem, Rockstar Jones – No Rookies Allowed
Donte Partee feat. LD – Smile For Me
F.O.C. – Go Dumb
N.A.S. – Strawberry Lamesauce
Smokie – Strapped