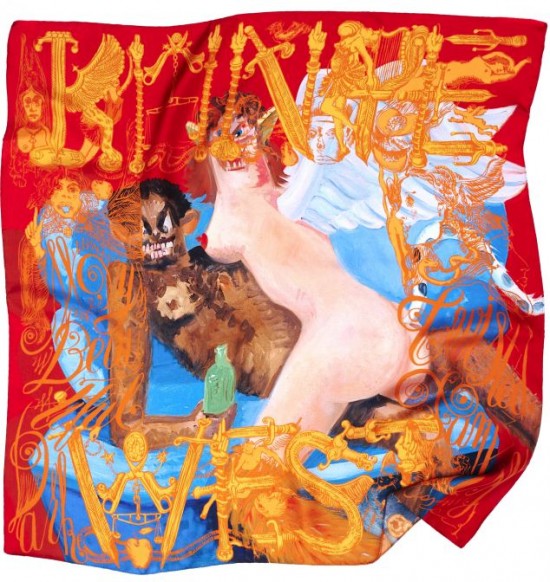 So says the Daily Mail.  And they're a steal at only $364.  I'll take six of each. #psyche
Look for these at your local Chicago function in the very near future.
The rapper, 33, has commissioned a line of scarves in collaboration with French design partnership M/M (Paris).

The five limited-edition designs, on sale from Monday, are based on paintings made for the cover of Kanye's My Beautiful Dark Twisted Fantasy album.

Artist George Condo's original work for the album cover, which featured a nude portrait of the artist with a female beast on top of him, was allegedly banned from stores last autumn for being too racy.

Instead, Kanye decided to print the image in silk, along with four other design commissions based on his musical fantasies.

The star named them Power, Phoenix, Face, Priest and Ballerina, and each is set in a frame of gold lettering created by the M/M (Paris) team.

Only 100 of each scarf will be made, and will be sold exclusively through M/M (Paris)'s website, and at French boutique Colette for 250€ ($364).

Hit the jump for the other designs.
Update: These scarves will be available at RSVP Gallery on Monday for $300