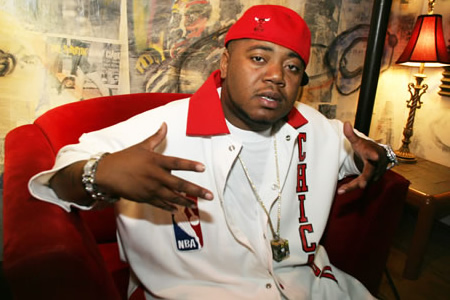 Yes, that's Carlos Boozer on verse one. Say word he's the next Cedric Ceballos.
It wouldn't be an official Chicago event unless Twista showed up to pitch in. Last night, the United Center debuted this Bulls anthem during game two of the Eastern Conference Finals, and now GMG is sharing the mp3 with the world.
T gives the various players their just due, and even brings back Mario Winans, who I thought had been banished to Diddy's writing team only as of late. Nice to see him back in the fold. Losers lose and winners win.