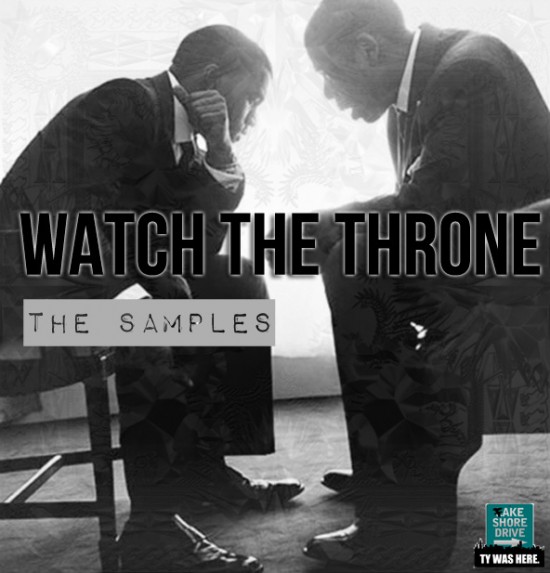 You knew it was coming. You probably didn't expect it so soon, though. I was going to hold off until the album dropped, but this set is only missing a few songs and I didn't want to sit on it because of that. I've also decided to not provide a tracklisting this time around. Everything is properly tagged, though. I'm aware that some of the tracks may be a bit different than what was used for the album, so don't crucify me. I'll drop a revised version once the album hits. I promise. Until then. enjoy.
Don't forget to pre-order your copy of WTT if you haven't done so yet.
Update: As promised, here's the revised version. Enjoy.
Kanye West & Jay-Z – Watch The Throne: The Samples