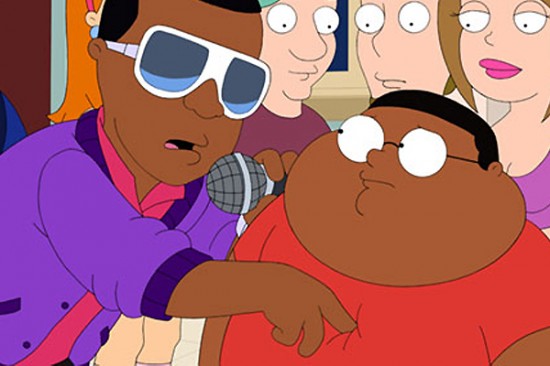 Looks like Mr. West is headed back to Stoolbend, Virginia. This time around, 'Ye will be playing himself (instead of rapper Kenny West) and has few a friends joining in on the fun.
"We have a rap Illuminati episode that's going to be happening," revealed Mike Henry, who voices Cleveland on the show. "We have an episode where Kanye and will.i.am, playing himself, and Nicki Minaj, playing herself, and Bruno Mars, playing himself, and ?uestlove—they're all part of the rap Illuminati, the secret group that controls pop culture."
Executive producer Rich Appel added, "Cleveland inadvertentlybreaks into it and then it's how he will either bring them down or they'll bring him down. We have a couple of original songs with Kanye and will and Bruno, I mean, all of them, it was great."
Illuminati, huh? That should be pretty interesting. The third season of The Cleveland Show starts September 25th on Fox.