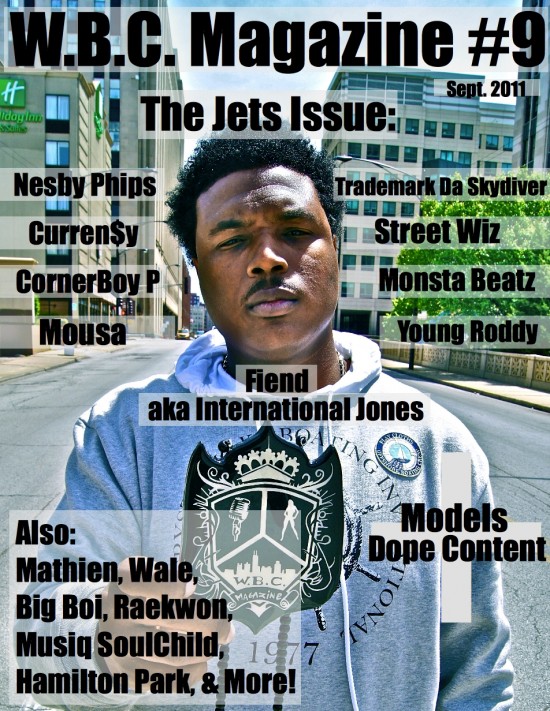 The W.B.C. crew returns with the ninth issue of their online magazine and have shown no signs of slowing down. This edition features a behind the scenes look at Curren$y, Fiend and the rest of the Jets as well as interviews with Wale, Raekwon and more.
W.B.C. Magazine #9 features interviews and exclusive behind the scenes photos with the entire Jets crew; Curren$y, Fiend aka International Jones, Trademark Da Skydiver, Young Roddy, Nesby Phelps, Street Wiz, and, Mousa! We also talk to Atlanta's R&B sensation Hamilton Park and Chicago Rockers Mathien. Plus interviews and video with DGK Founder and Pro-Skateboarder Stevie Williams, Musiq SoulChild, Wale, Wiz Khalifa, and Raekwon! Plus the beautiful Model Monique Marie and tons of Content!
Download your copy now.
Andrew Barber
0