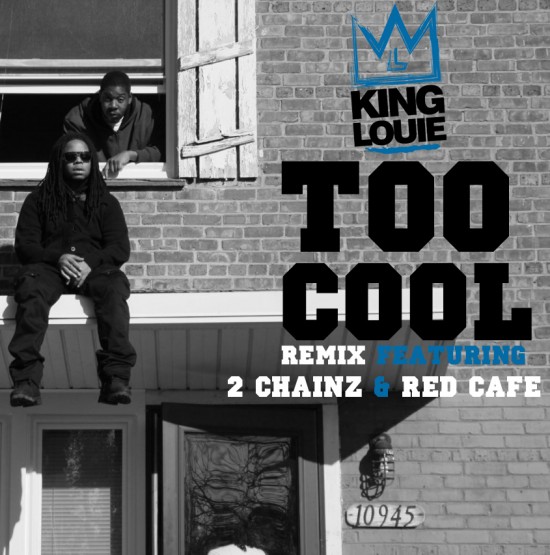 Quite possibly the hottest record in Chicago gets the remix treatment, featuring verses from 2 Chainz and Red Cafe. You've heard the original, now Louie takes it up a few notches with some help from the East Coast and Down South.
Today also marks the announcement of Louie singing with John Monopoly & Larro Wilson's Lawless Inc. indie label, which will release Louie's Dope & Shrimp album in January in conjunction with FLY ENT.
From the Chicago Tribune to Pitchfork, everyone is talking about Louie, so if you're late, you may want to jump on the bandwagon now.
Artwork by Ty Kidd
Too Cool feat 2 Chainz & Red Cafe (DIRTY) (1)
King Louie f/ 2 Chainz & Red Cafe – Too Cool (Remix) [Clean]