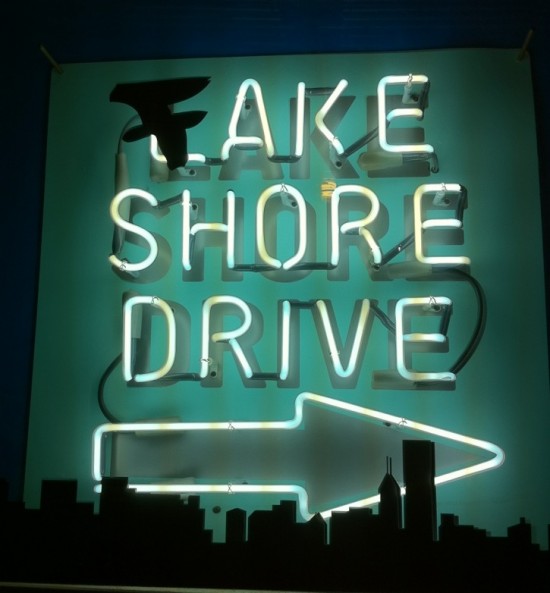 The FSD NYE Post. We started this tradition last year as a way to say thank you to all of the readers and aspiring artists in the city. The concept is simple: for one day, we're giving every Chicago emcee the opportunity to have their music featured on the site–in this round-up style post.
I announced this yesterday on both Twitter and Facebook, so if you missed it, you should look in to following both (perks!). So check out some new talent below. The good news is that a handful of artists we posted last year have now entered current rotation on the site.
Happy New Year everyone, and thanks for your continued support of FSD in 2011. Here's to hoping we can top what we did this year in 2012. Be safe out there tonight.
——-
Seel Fresh – Curtis Mayfield (SF?)

M.i f/ Mikkey Halsted – Take A Loss

Lungz – Memories (Prod By FX)

Mike Nitty- Last Dollar On A Dream

Akeem Tariq & Larry LaMar- The Breakup

Levar Leflore – Lavender

Trinity – f/ feat Que Billah and Voyce Gi Go – Highway to Heaven

Paris Beuller – Lil Ass Booty

Prince Talent – Angelica

b.a.sick – The Analyst (SRNC, SoundTravels)

T.R.O.Y. ft. B Ford – Drop

Yung (Youth Under New Growth) – Hoodies Skullies

Jazz June – Dead Poet Society

DearChi – Out My Face

JDott Trife – Wake Me Up (produced by DJ O-Zone)

Roy Kinsey (Royal) – All I Got

FM Supreme – AViators

Sullee J – Inception

CooL – Easy Things to Say

Papi312 f/ Shawnna – Killa Luv

BC Chillin – Gonna Be

Treezy – Power

State Champs f/ Awdazcate – My Stereo

L Speaks – Who's World

flo-gunna f/ Boog – Clowns & Clones

S.O. – My Rhymes My Reality

Low – Ms. Rebel Flower

MARZETT – WELCOME 2 CHICAGO

Wild Rocc – Im Just Saying

banksthegenius – Watch Me Do It (Produced By: Austen Nobles)

LEFTWING f/ KING SAMSON – 100 BOTTLES (PRODUCED BY CHASE N DOUGH)

Nico – To The Money

Rich Malone – Playing With Life

Davis Love – W3

Caseeno Van Go – I Fly High

Eazy – Money on My mind

Talksick and Mabus – Professional

No Experience Necessary (CS Haze & D. Dollar Dom) – Late For The Party" (prod. Hajj Productions)

Dave Raps – The DeLorean

Mo Greene – This Is What I Smoke To

Arnold L McGee – Murderous Rusted Pelicans

The Kickback – Sting's Teacher Years

Demize – Believe It

Trell Love f/ Mike Golden – Hold You Down

Keenan Coke – The Society

CODE F.I. – iC.I.R.O.C.

Slick. G f/ Jay Jeff & T.R.3 – Chillax

Jahmatik – From Gary

Calliko ft. Emilio Rojas – 3 Blind Mice

ThatKidEy – My Baby

Wade 'Chrischawn' Lewis – How I Get It

Universe The World – G.O.O.D. Or B.A.D.

Bugs Money – Party Over Here

2 Blac f/ AVE – Bankroll

RaziBear! x Sey – GoodLife

Lady T- f/ Miles – Where I'm From

Demond Stylz – Put Ya Glass Up

J-Oats – Frazier

LimeLite from M.I.C.-  Made In Chicago

Humpasaur Jones – 2011 Anthembanger

Nasa 773 – Frankenstein

thekidDIRTY – Smooth Ridin'

Scientific – Party Get High

Shawn Boyd – The Warning

Phlyy B ft. Rod Don – CypHop

PATMAN (Son Of Chicago) – C's Up

Doc Franchise – U Been There (Prod By VSOP Productions)

Chavias – Too Cool

Brown Audio – All Niiite

OneTwoKno – What You Need (The Weeknd Remix)

Max Payne f/ Jaesumma – I'm Good

Enigmatic f/ Vizion – Big Deal

ISIS ROSE x PAPI BEATZ- Touch of Your Love

Genrefree & Ideal – Got It Together

Defcee f/ Korim & Marv Won – Warren Moon

Soluneek – Wes. P – Around We Go

godhed/Jerry G f/ Coultrain – Real Talk

Jabari- Leave Em Alone (Produced by SC)

Link – Section 8

D.Best – Wa Down

Yo! Ayy. Tee-LS – Love Song

Excuse – Chicago Hates You

Pennjamin Bannekar – Sweater & Counterfeit

Pack Up – Kontakz

Kenwood – Train Ride

Release & Lost Won – Loveless Hearthrobs

Deep Sicks – City of the Bear Weather

Paul Scientific x Voyce G.I. Go x Esohel – Fine Early

VETO – 5 SHOTS (PRODUCED BY ZANE BEATS)

KING SAMSON – SAYIN NAMES

Young Giftz f/ Ace B8GIE – Dreamin

DK – Spaced Out

Serial Beat Killas a.k.a. S.B.K. – Never Let It Go

SANCTION LANGUAGE of Chi Outfitters – CRASH N TURN

Mo Gwala f/ A-Fat-Let Em Burn

SANCTION LANGUAGE – ALL DAY

MaxSoul – Hollywood

K.Noble – The Struggle

Big T f/ T M-o Lil Chi – Last Forever

Lady "E" – Hey Luv

PROPH – Jungle

Plus Baby – Bud Billiken (prod by Mall Beatz)