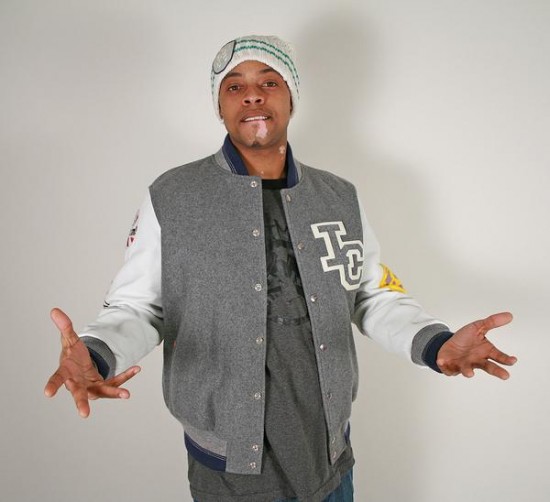 Words by Leland Bonner (@LelandBFresh)
Very few artists have successfully held the title of both rapper and producer. Many try, most fail. But Cabrini-Green originator, Tree, plans to shake things up a bit and introduce the world to his unique pairing of words and beats. The official/unofficial member of Project Mayhem has recently gained national recognition with the release of a slew of projects, including his most recent, Sunday School. We had a chance to catch up with the jack-of-all-trades and discuss everything from making beats on stolen equipment to project parties.
"Cabrini was like any other neighborhood. I tell people that all the time and I mean it sincerely. Every hood is the same, but its just other hoods got more shit going on and it's more openly accepted than others. Cabrini was everything — just at a magnitude that was multiplied. Instead of forty or fifty people on the block, instead you got like five hundred. Instead of maybe one killing, it was probably four. Instead of maybe one nigga that could play ball, it was three or four. It was the same shit, but just with more people," explains Tree.
Life in Cabrini-Green at the height of the housing projects' development was tough, just to say the least. Gang life plagued the development and any hope of a future outside of the projects was bleak for most residents, but a buzzing music scene shed light on some local talent and what Tree describes as "that gully shit" began to help shape the careers of Tree and other aspiring rappers alike.
"Music inside of Cabrini?! Aw man. It was always some No Limit. It was always some 2Pac. It was always something that rang. It was always niggas riding around in the Chevy's with the trunk rattling down the street. That's what Hip-Hop was like in the projects. It was making money and music. You had money, you dressed nice, you rolled nice, and your car had rang in it. That really epitomized Hip-Hop and that's  really what Hip-Hop is, all of those things and more."
Money. Hoes. Cars…and yeah, you get the point. Not too many things have changed over the years, but as time passed the traditional sound of the bass heavy boom-bap rap began to blend with a more party-starting sound as Tree and a collective of Chicago rappers who we know today as Project Mayhem began to tour around the city.
The Westside quartet made rap music easily relatable to everyone ranging from the gulliest of  gun-toting thugs to the boujee occasional Hip-Hop listener. Tree's unique flow and production style made him a shoe in for the underground kings of Chicago, but surprisingly enough, the collective had an interesting start as Tree explains.
"Back then there weren't too many groups that were rapping around Cabrini or around me that I knew of. I mean there were one or two, but they were so caught up in that street life and were short lived so you know how that goes. I felt like I was better than a lot of them anyway and the first official group that I met was the one I'm with now: Project Mayhem.  I actually met Dane while I was at work one day and everything else was history. I had absolutely no idea that there was an underground Chicago scene until I started rapping with Project Mayhem. I mean, I knew of things like open mic sessions and shit like that where you had to pay but I wasn't goin' for that shit man."
With the success of his recent solo projects, there's been some speculation that Tree no longer works closely with the group.
Tree clarifies, "Mayhem music is in full effect. We've been down in Atlanta finishing up Middle America and the next few projects. We got a couple solo projects that we plan on putting out too."
"Middle America is about to be crazy. Expect a lot of crisp production, the whole click coming through. You gone hear some Tree tracks on there, some Xcel tracks, some Tony Baines, and a few others. "
Tree's production skills have been praised as of late with the release of his latest project, Sunday School. The 15 track mixtape has been a hit all over the blogosphere and has critics wanting more of the same from the Chiacgo native. It seems like Tree puts out a new project every month. Too much music? No such thing. But one might ask how does he write, produce, and record so much music in such a short amount of time? It's not like there's a bunch of filler records with a bunch of throwaway beats.
"My whole goal in Sunday School was to put out a better project than The Tree EP, which was my last project. When I sat back and listened to the finished tape it was full of soulful samples so I decided to name it Sunday School — just kind of going back to old church days."
Sunday School has skyrocketed the 28-year-old rapper/producer's profile over the past six months and he doesn't appear to be slowing down anytime soon.
"I got the whole studio set up in my room, so I literally wake up to this. I could record a mixtape a week if I really wanted to. If I had the time aside from paying the bills and fuckin' on these broads, I could do this as much and as often as I want to. So many of these guys today have to work around other people's schedule and get in the studio and then have to find and pay a guy to come mix the record and everything else. A lot of my shit ain't even 100% certified mixed and mastered, but it's good enough to be on the radio. It's good enough to be on MTV. It's good enough to be played on Fader."
Self taught and damn near self-made, Tree was a bit reluctant to give away any of his production secrets, but shed light on a few and the birth of his one-of-a-kind sampling style.
"I ain't go to school for none of this shit. I taught myself. I was rapping maybe a week before I started producing. I came to the projects and a couple folks had stole some equipment and I learned how to use it. My guy was getting real good with making beats on the Casio keyboard and I was coming over to record with him and after watching for a while, I knew I wanted to do this. As a matter of fact, before I ever even wrote a rap I knew that I could rap. I knew I could sound better than the nigga that was in front of me trying to rap. After I got paid, I went ahead and bought me a four track and a keyboard and from then on I just been elevating."
If you listen closely to Tree's instrumentals, it's evident that each has a blend of hard-hitting drums with a smooth Chicago undertone along with a voice sample of an old record. In a rap industry filled with copycats, it's becoming more and more difficult for a producer to coin his own sound, yet alone keep that sound your own for years to come.
"With me just putting my music out here, I already know that I have to deal with the copycats. I would say that the most common tool that I do use is GarageBand. Instead of going out and spending thousands on a beat machine, which I do have as well, I would say that GarageBand is the end all be all. You really don't need anything but that. Any city that I'm in, if you have an internet connection and GarageBand I can make you a dope beat. I pull up a sample or something that I may like, I download a drum kit and I make a beat right there on GarageBand and then within a week it's on the internet. Now if you notice, I only sample the lyrics, not the actual beat. That's how I operate. I just gave the city a million dollars worth of game man! Now watch how many guys got beats like mine!"
Despite the vast amounts of copycats, Tree remains a standout in Chicago and has continued to gain national attention since the release of Sunday School.
On "Made It," Tree raps "From all the parties in the projects, homies got killed at/ To sittin' down wit Def Jam, nigga where the deal at?"
When asked if this line depicted an actual event, he responded: "I would say that's something in the near future. I would say that. I don't really want to go into too much detail and count my birds before they hatch, but I'm definitely talking."
Even though there's no official word on when or if we'll ever hear a major label debut from Tree, but we do know that Tree has made a recent move to Atlanta and plans on calling A-Town home at least until the end of the summer.
"I knew some people in the business out here and I always liked the Atlanta music scene and I've made a few connections out here. It's quiet out here and most importantly it's keeping me out of trouble. The one thing that we can all agree on is that I need to stay my ass out of jail, and I need to stay my ass out of project parties. I feel like I have a short amount of time before things go in the direction that they need to go with this music."