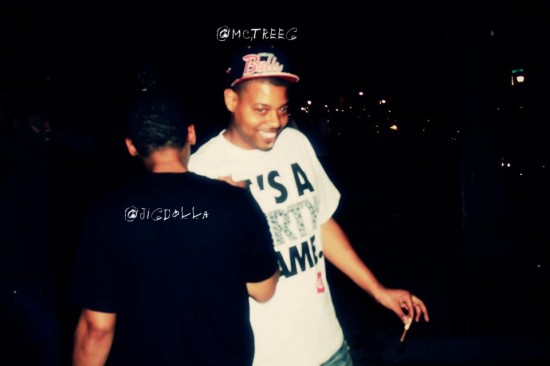 In a recent interview with Hardwood Blacktop, MC Tree revealed that he has an official album slated for a November release. The title of the straight-to-iTunes project is Soul Trap, which is named after the genre of music and production he's credited with creating. In the interview, Tree announced that the project not only features his own production, but work with the likes of Hit-Boy, S1 and Frank Dukes:
I've got a few projects that I'm cooking up right now.  I have an itunes album that I'm dropping in November, in that you will receive production from myself, you will receive production from Frank Dukes who does a lot of work with Ghostface, Wu-Tang, so on and so forth, I've got a beat by J.U.S.T.I.C.E. League, I've got a beat by S-1 (Symbolyc One) – the guy that made "Power," I've got a beat by Hit-Boy, so you know.  It's called Soul Trap and it'll be available on itunes in late November.
The Tree train continues as the budding MC/producer has two other projects scheduled to drop in 2012, Triller with 110% Pure and Tree Featuring The City. Content is king, and Tree has figured out how to balance a steady output with top quality material — not many can do it.