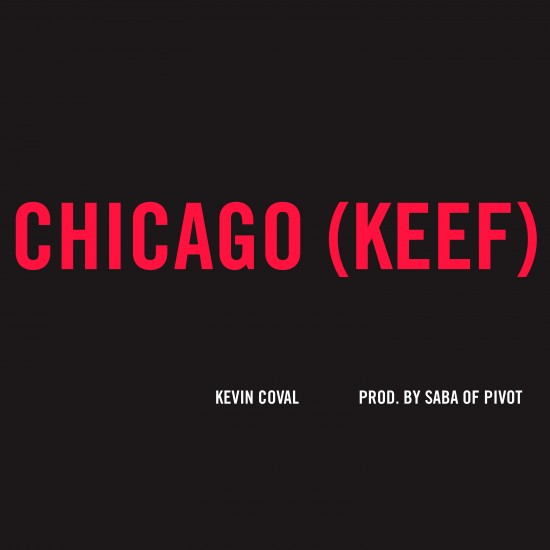 There's no denying that Chief Keef is everywhere right now — and a local author has decided to look deeper into the phenomenon. Chicago poet, activist and teacher, Kevin Coval is set to release his book, More Shit That Chief Keef Don't Like, in October via Haymarket Books. The book is a collection of poetry composed by Coval that's set to address the controversy surrounding the young rapper. Coval states:
Every institution in Chicago fails Black youth. Segregated and systematically inequitable, Chicago is a town where white kids exist in an increasingly idyllic new urban utopia, and Black and Latino kids weave and dodge through a war zone. The largest specter in the spectacle and circus that surrounds the city, Chief Keef has become its poster boy and scapegoat. He is a young man who looks and sounds like thousands of young people in Chicago—reared in a culture of nihilism, death, and capitalism. He is a young man who sings the demented measures and results of white supremacy, the legacy and maintenance of grand inequity. Chief Keef sings a tortured and tormented Chicago song. It is a song we need to listen to carefully.
You can preorder the book right here. Kevin is also having a release party for More Shit That Chief Keef Don't Like on 10/19 at the Young Chicago Authors headquarters in Chicago, details of which can be found here.
You can preview one of the songs Kevin put together in support of the project, and read an excerpt entitled "Gucci Store" below.
why Chief Keef doesn't like fake Gucci

the low end to the gold coast is 6.7 miles.

the first time downtown

a field trip. a walk past stores

like cages, a zoo, keeping something

in, something out. Gucci at 900

N. Michigan, the northern most

tip of the magnificent mile.

the employees are models,

smell like commercials

for some american

dream. to even walk in

takes confidence. the store's

facade; intimidatingly exclusive

illegal. illusive, the least

expensive item; a $120 money clip

lit in a case; a museum, a distant

hope. Keef keeps

a stash spot in a forgotten

corner of the closet, some place

his grandma won't dream

of going. he doesn't

want her thinking the worst

or worse feel the couch

she wraps

in plastic was less than

the belt he bought next.

four hundred bucks on this

just to be like you ain't

up on this         each

purchase, a prom-

ise, a future more

gold coast secure

than streets on the east

side of a city that won't

even claim it has an east side

gold coast.

ivory coast.

on the low end

fake gucci is bootleg and link card

the only people who got real shit

are those who could leave.

his wishes are simple:

some crib

for his grandma.

some felt slippers

with the red stripe.

a polo for 3hunna

this is not extravagant

when you on

the northern most

tip of the gold coast

looking back

at the lowend

like you at the head

of a tombstone

like you an attendant

at a poor man's funeral