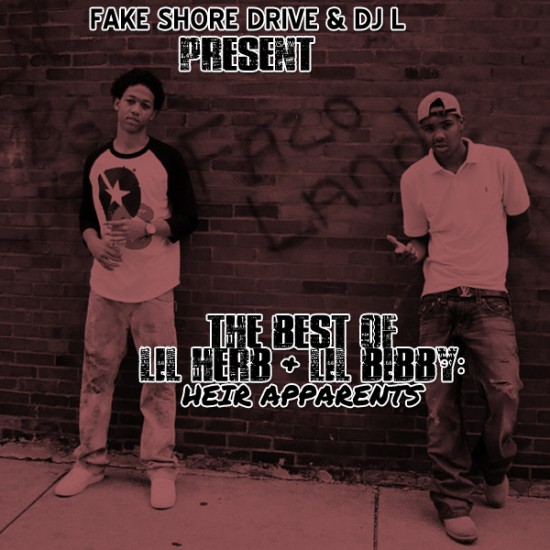 "I got the best of out and y'all ain't heard shit yet" – Beanie Sigel
The Sigel line quoted above always stuck out to me, because Beans was one of the few artists (in that day and age at least) who had 'Best Of' mixtapes on the street without an album in sight. Of course things are different in 2013, when the market is oversaturated with leaks, mixtapes, pre-mixtapes of mixtapes, trailers of pre-mixtape mixtapes and the like. But in my humble opinion, Bibby and Herb don't fit into that category. But these two were in dire need of a 'Best Of' type of project, and like Beans "y'all ain't heard shit yet."
These two emcees (who rhyme together a good amount of the time) started heating up last summer, then announced their Welcome To Fazoland (Herb) and Free Crack (Bibby) mixtapes, which were both to be quarterbacked by producer DJ L. But as fall came and went, no mixtapes arrived. Then winter passed — still nothing. Now we're kicking summer's door down (yet again), and these two are finally putting the finishing touches on their proper debuts. Thankfully.
But over the course of the past year, these two have continuously dropped solid material. A track here a video there — they've always stayed in the market — we just never got the mixtapes. Well, FSD joined forces with DJ L to put together this compilation, The Best Of Herb & Bibby: Heir Apparents, featuring all of their released heat in the same place at the same damn time. Some Mp3s weren't available, some links were dead, some were featured on other artists mixtapes — but the best of the best are all here.
Curious to know why the likes of Drake and Joey IE are tweeting about these two? Well, stream/download this refresher course below. Production is handled primarily by DJ L, but DJ Kenn and TVSH also show up to contribute. Lil Reese, Fredo Santana, King Louie, YP and Tink aid and assist on the feature tip. There are 23 heaters here for your listening pleasure. You can thank us later.