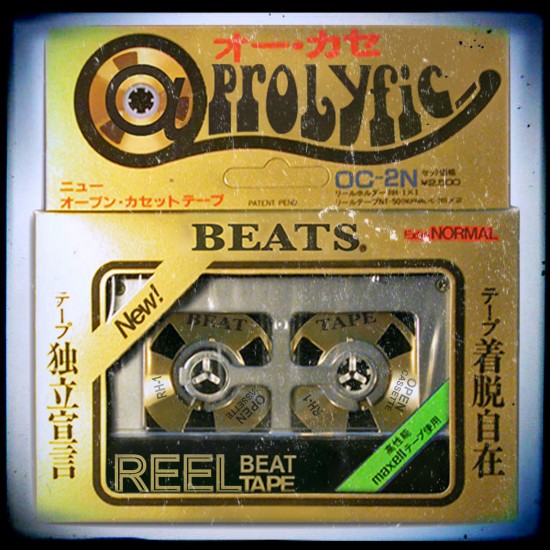 One of my very favorite producers is back with a new beat tape entitled, Reel Beat Tape. Get it? Pro has always been very giving to the FSD community, so local rappers should take this and run with it. And all though Pro dipped out of the Chi for an exile in Los Angeles, ain't damn thing changed — the beats are still banging as always. But why a beat tape out of nowhere? Well, I'll let him explain further:
This is a compilation of instrumentals from songs I produced which were released over the past year, plus a couple added unreleased tracks. These are the real beats, fresh off the REEL (hence the name). They have not been professionally mixed, nor mastered. This is how they sound bounced straight from the master bus. In the comments section you'll either find links to where the original songs can be downloaded, or a description of what artist I was targeting when I created the track. Special thanks to Rene Marban for the artwork. All Rights Reserved. Hope you enjoy!
The cover art for this one is too ill, btw. Hit the jump to stream/download.