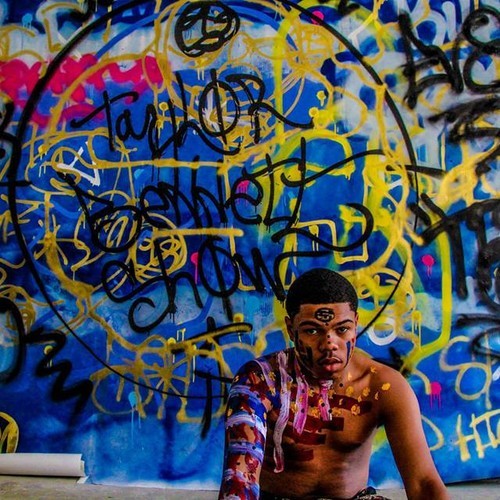 Art by Maximo Davis. Shot by Brooklyn Wheeler Photography.
Taylor dropped an early version of The Taylor Bennett Show back in June, but he decided to head back to the lab to spruce it up a bit, by cleaning up a few songs ("Dear Daddy") and adding three never-before-heard joints. The "Rolling With The Gods" video dropped a week ago and had an amazing response, so if you slept on Taylor's show the first go round, I'd advise you to get some popcorn and have a seat. It's the feature presentation.
Watch the Show commercial free below the jump. This kid is the real deal.