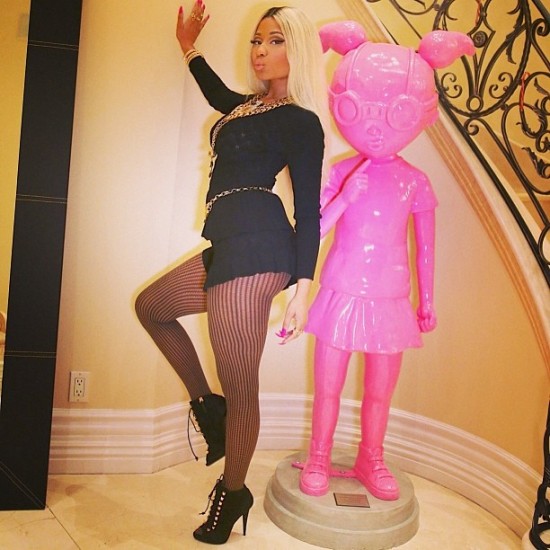 The accolades continue to pile up for local artist Hebru Brantley. After dominating Art Basel this past weekend in Miami, where he sold pieces to the entire Miami Heat, and partnered with Hublot for numerous events; Hebru closed out the weekend by presenting Nicki Minaj with her very own 'Fly Girl' sculpture. Minaj commented: "My very own #HebruBrantley #ArtLife #GuessWhoGotMeThis. I guess the Miami Art Basel came to me this year…"
Looks like a special someone purchased the piece for Ms. Minaj, and there's no word as to how much that special someone paid for the one-of-one Fly Girl at this time. You may recognize this sculpture design from Hebru's The Watch installation which was featured on Michigan Avenue as part of Chicago Ideas Week this past fall.
Click below to see more pics from Hebru's Art Basel weekend.