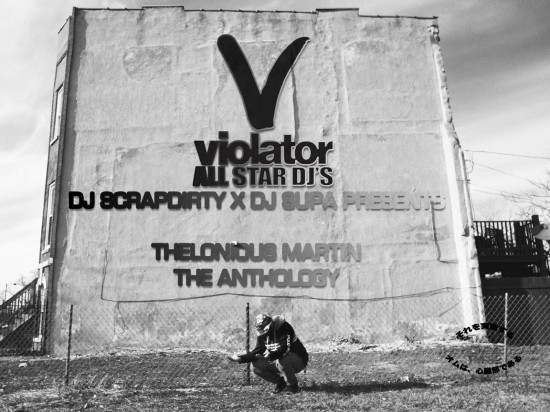 Hosted by Scrap Dirty & DJ Supa
2013 has been another banner year for soon-to-be-super-producer Thelonious Martin. He continues to rack up the heavy hitting placements, collab with your favorite artists and bless the people with instrumental projects. So since it's the Holiday season, and Thelo is in the giving mood, he has linked with Scrap Dirty and DJ Supa to bless the people with The Anthology, a comprehensive look back at his already illustrious career.
From Rockie Fresh to Action Bronson to Hodgy Beats to Domo Genesis to Vic Mensa; Thelonious brings us over an hour of dope music, exquisitely sequenced and compiled. Hit the jump to stream and download.