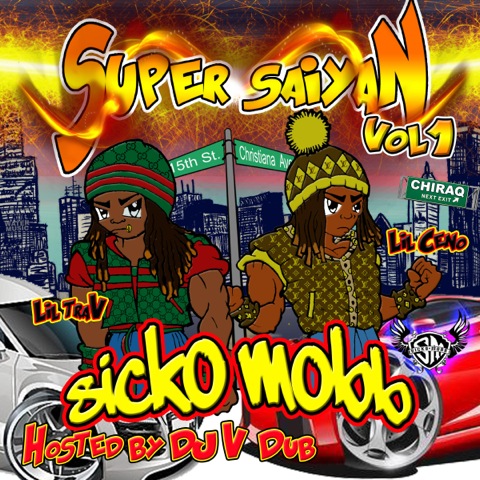 Sicko Mobb had a fairly big 2013, but they're about to close out the year on a MAJOR note, as the duo have just informed Fake Shore Drive that they've inked a pub deal with Stargate's Sony/ATV imprint, Stellar Songs/Water Music Publishing. Sicko Mobb is the first rap group signed to the Superstar publishing team, which also boasts pop star Emeli Sandé as part of their roster.
Stargate are behind such records as Beyonce's "Irreplaceable," Rihanna's "Diamonds" and "What's My Name (f/ Drake)," Katy Perry's "Fireworks," and Wiz Khalifa's "Black and Yellow." So yeah, Sicko Mobb are now in good hands.
To celebrate this monumental announcement, the Sicko boys have blessed FSD with a brand new joint from their Super Saiyan Vol. 1 mixtape, hosted by DJ V-Dub, which is now due out this Friday (12/27). They're calling this one "Round N Round." Grab the new record below and a big congrats to Sicko Mobb and their team. Check back Friday for the full tape.