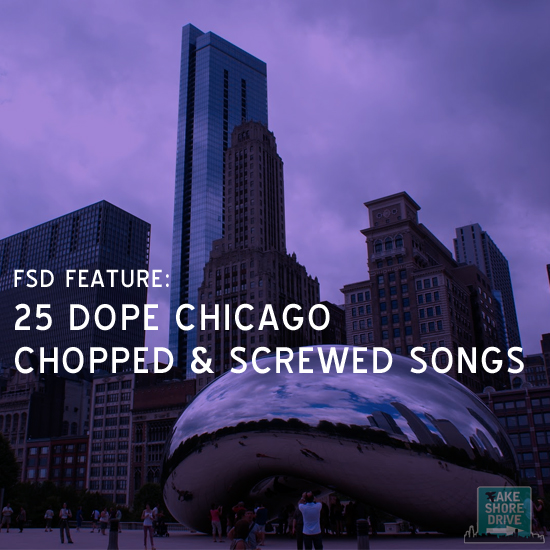 Words by Charne Graham (@88nae88)
Houston is a city that's known for its rich culture — especially in music. But one man, at least in hip-hop, has arguably had more influence on the Houston scene than anyone in history — and that man is the late, great DJ Screw.
Screw tragically passed away in 2000 from complications stemming from a codeine overdose. But Screw's contributions to music have since transcended Texas and the United States, and are now recognized on a global scale. Many of today's hit songs and Top 40 records borrow from DJ Screw's chopped and screwed style, and his legend has only grown larger almost 15 years after his passing.
Today, Screw's legacy lives on through other DJs such as Houston's OG Ron C, The Chopstars, Michael "5000" Watts, DJ Slim K and a slew of others who enjoy chopping up syrupy, slowed down versions of music's most popular cuts. That being said, we wanted to take a look at some of the best Chicago rap records that have enjoyed the chopped and screwed treatment. Have a slowed down afternoon with 25 Dope Chicago Chopped & Screwed Songs. 
[Click Below For Next Page]