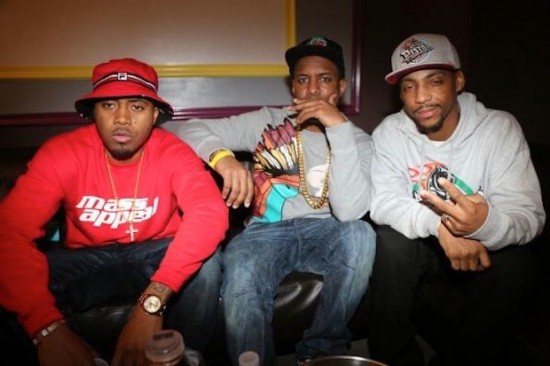 Story by Fatboi Fresh (@1andOnlyFatboi)
When preparation meets opportunity amazing things can happen — and Detroit emcee and our Midwest brethren, Boldy James, is a testament to that statement. After years of waiting in the wings as a Cool Kids-affiliate and cousin of rapper/producer, Chuck Inglish, Boldy has finally landed his own situation with the newly formed Mass Appeal label, helmed by God's Son himself, Nasir Jones.
If you happened to be at the Mass Appeal SXSW show last month, you'll remember that Nas made a 'soft announcement' when he brought out Boldy to announce that he would be joining the label. And now, on the eve of the 20th anniversary of Illmatic, the deal is 100% official.
This is not just a good look for Detroit, but also the Midwest as a whole, as over the past few years Boldy has spread his wings and created alliances that span from Chicago, Minnesota, Ohio and all places in between. So On behalf of myself, and the FSD Army, better yet the Navy, I would like to write Boldy James' name on the wall of official Midwest delegates. Clap for that man!