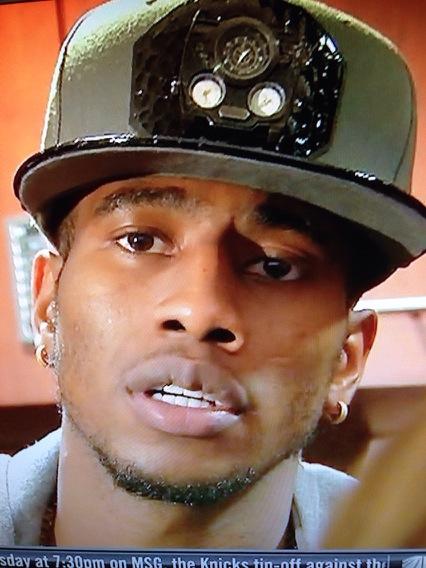 Words by FSD contributor, rapper, funnyman & Mr. All Things Chicago: Fatboi Fresh (@1andOnlyFatboi)
Those of you who know me know that there's nothing I love more than the westside of Chicago. Growing up on the westside, there have been many fads that have come and gone, but only one has remained an important part of westside history and gained iconic status in the local fashion world, and that's the 150 (Buck Fifty) hat. The 150 gets its name from the standard price of the hat which was originally $150.00 but actually the hat's price can range anywhere from $150.00 to $1,500 USD, and was once sold exclusively at the now-closed Breyers clothing store downtown.
I've heard countless stories on which side of town originated the Buck Fifty hat. Some say the hat was the brainchild of Jo Jo Capone and friends on the southside. While others claim it started out west with "the brothers" off 16th street. Regardless of which side of town the hat originated in, one thing I know for sure is that the westside has kept the hat relevant since it's introduction to the world in the 80s. But now the hat has gone global thanks to a post-game interview from westside native and New York Knicks star guard Iman Shumpert.
Now I'm pretty sure that fashionably conscious black people all over the world have heard of or at least seen a 150 hat on a visit to Chicago (a variation of the hat has been made popular by Kanye's manager Don C, also owner of RSVP Gallery who sells them as 'Don C' hats.) However, non-fashionably conscious black people and non-local whites got their first look at the hat last night, and have stirred up mass confusion and mixed feelings about the brim ever since. In fact, Twitter and Facebook exploded this morning with jokes and off-color discussions on whether this hat is some sort of Flavor Flav tribute or an actual thing that exists in the world.
The first time I ever saw a 150 hat, was when my older cousin and his friends were wearing them to match the colors of their Pelle Pelle leather jackets and barbed wire necklace. Other than new a crispy new pair of Air Jordan's, I had never wanted something more in my life. However, my older cousin had to have a conversation with me about whats now known as "Big Boy Shit." Big Boy Shit, or BBS, is something that is not for children or irresponsible adults. BBS, like cars, jewelry and mens hats that range from $150.00 to $1,500 are reserved for not only people who could afford such frivolous spending, but more for those of us are are willing to do anything to obtain and secure such items.
With that being said, the 150 hat is far from some fu-fu lame shit (as many in the sports world accused it of being.) A 150 hat is a fashionable way to tell the world "I represent the slums of Chicago, and I get stuff done." The only thing I personally took from seeing Iman Shumpert rock a 150 is: here's another kid from the westside that hasn't forgotten where he comes from, and I actually couldn't be more proud of him for doing it.
I say the next interview that Bulls star Derrick Rose does should be in a towel coat — and then lets have Anthony Davis give a tutorial on what mild sauce is. Let us all show the world something from Chicago other than teen violence and the word THOT. If they get it, good. If they don't? Who cares, honestly. Because I think we all can agree that no one, and I mean NO ONE, does it like us.
To buy an original 150 hat, head over to Chi-Town 150's: Da Wing Ding Connect now. Check out some additional 150 styles below.