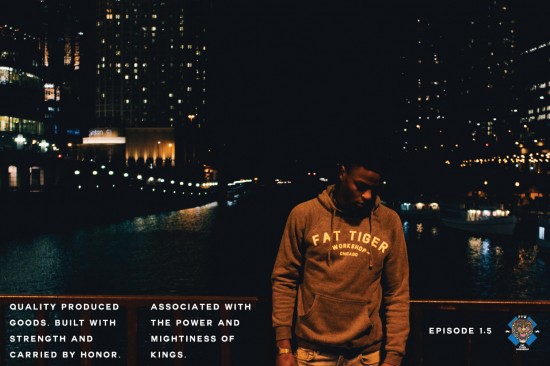 In honor of their one year anniversary being only a few weeks away, Fat Tiger Workshop has decided to release their Ep. 1.5 capsule collection. The small collection features a limited run of 'Fat Tiger Chicago' hoodies and a restock of the Tiger Head tees.
The 'Fat Tiger Chicago' hoodies are available in grey and black, while the 'Tiger Head' tees are available in red, black and the new heather grey color way. All pieces can be seen in the lookbook (shot by Desmoney) below the jump and are available now online and in-store.
Get a closer look at Ep. 1.5 below and remember that quantities are limited.