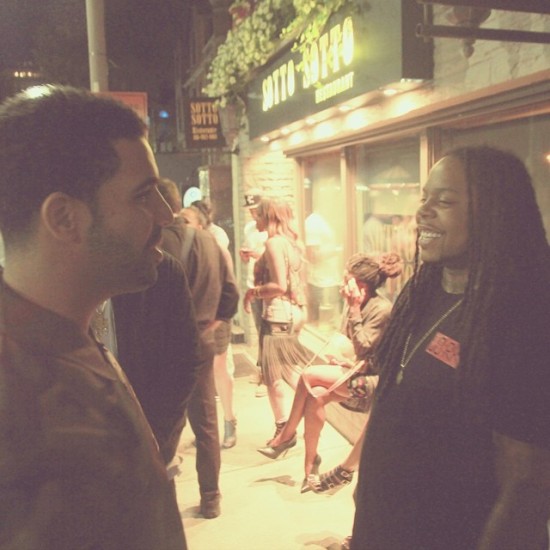 File under 'things that make you go hmmm'.
Louie's currently working on his new project, Drilluminati 3: God Of Drill, but that may not be all he's been up to.
Update: Looks like this partnership is pretty official to me. The ink is forever.
Following PARTYNEXTDOOR's tweet about Louie's song "Day" yesterday, it appears that Lou has decided to add the OVO hashtag to his Twitter and Instagram bios. The small addition may not necessarily mean what we think it does, but it's definitely an interesting one given Drake and Louie connecting a few months ago.
Could this be something or nothing at all? Guess we'll have to wait to find out.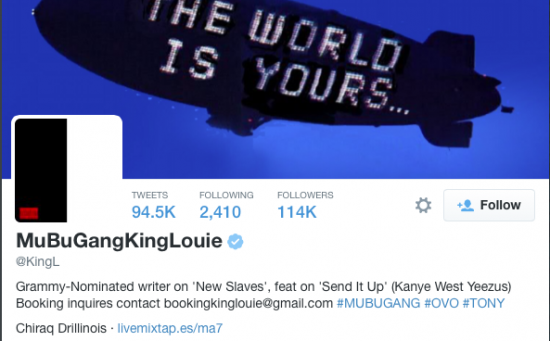 Original post on 10/23/14. Updated on 12/3/14:
New tats, new label? The ink is forever.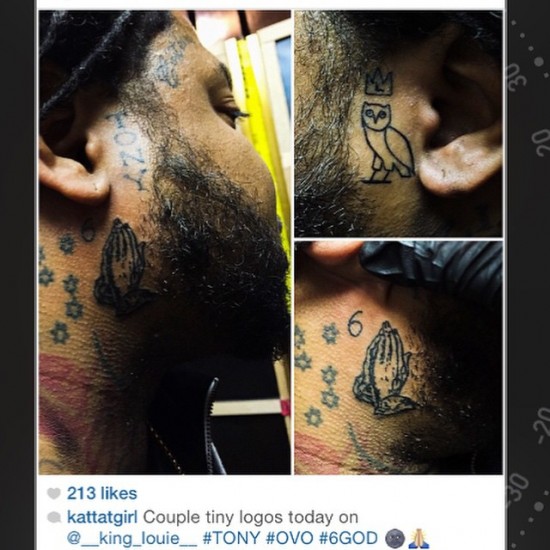 Louie's manager Bighomie DOE: