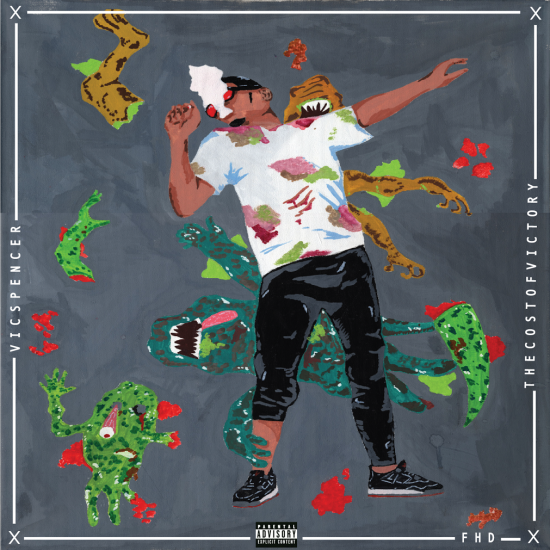 The time is now and the place is here. The Cost Of Victory is upon us. Vic Spencer's long-awaited and often touted album is here. Vic is one of the most unique minds and voices in the local scene, and it's now time for the rest of the world to take note.
His patented slick shit-talking is all over the project, not to mention his off-kilter rap style and lyrical wizardry. The beats compliment Sir Spencer's style perfectly. It is 15 tracks deep, and DC, Doc Da Mindbenda, Fortified Sounds, Illeet show up to produce. On the features tip, Sean Price, Primeridian and Black Spade jump down.
The Cost of Victory? Priceless. So get it while the getting is good. It's now available below.