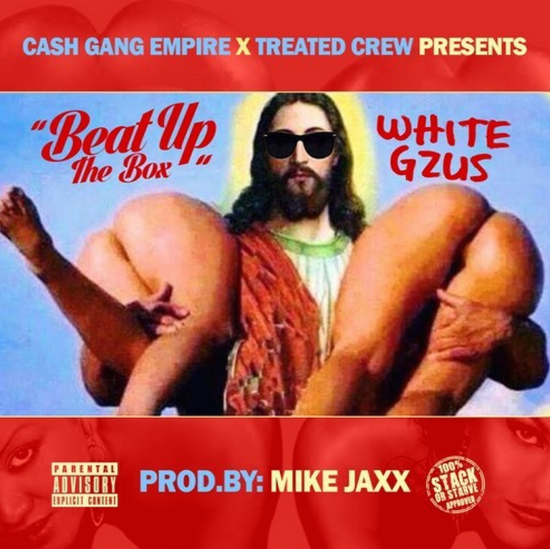 Produced by Mike Jaxx
Our Lord and savior, White Gzus has returned to save us all. His latest offering to the congregation is "Beat Up The Box." Straight secular music. Blanco and Gzus kick off the Stackin' & Mackin' Vol. 2 project with "Box," and have also announced their first-ever headlining show at Reggies on February 18th.
The flyer is below, but go ahead and grab those tickets now at a discounted rate. Link is up. "Beat Up The Box" is below. Also, those who purchase tickets will get an advance copies of the album.