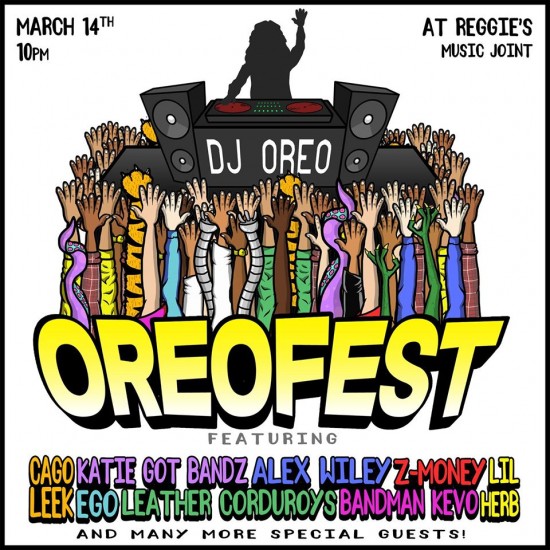 We warned you about Oreo Fest a few weeks ago and now we're back with the official lineup, courtesy of DJ Oreo. Oreo Fest takes place at Reggies on March 14th and will feature performances from Cago Leek, Ego, Katie Got Bandz, Alex Wiley, ZMoney, Leather Corduroys, Bandman Kevo and Lil Herb.
That's right — you'll be able to catch all of your favorite artists at Oreo Fest 2015. A few special guests will also be hitting the stage, but you're going to be there to find out who. Tickets are available for purchase now, so I suggest you grab them right here and right now.
Remember, this is an 18+ affair. See you there.