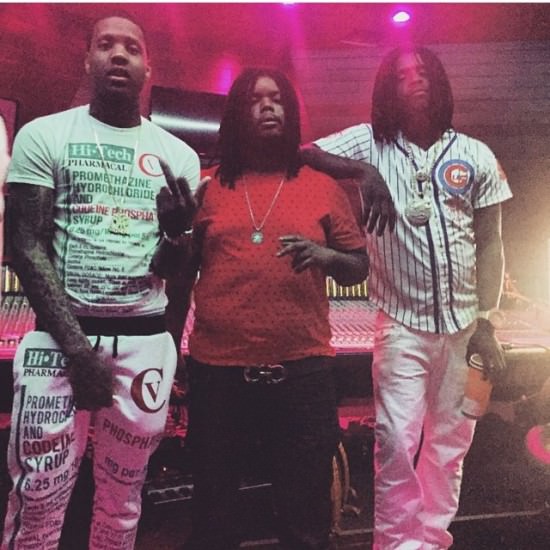 Sure, Durk's track list for Remember My Name (dropping June 2nd!) hit the internets earlier this week, but it isn't over until the fat lady sings. And in this case, it isn't over until Durk and Keef squash the beef and hit the lab together — and that's exactly what happened early this morning at a studio in Los Angeles.
"GL-O-TF who ready #june2nd" is what Durk captioned in the pic alongside Keef and Chop Squad DJ. So could this be a bonus track for the album? Well, in the digital age, anything is possible, so hopefully this makes the cut. It would be somewhat monumental. Either way, it's nice to see these two bury the hatchet. Interested to hear the outcome.
Check out a preview of the record below.