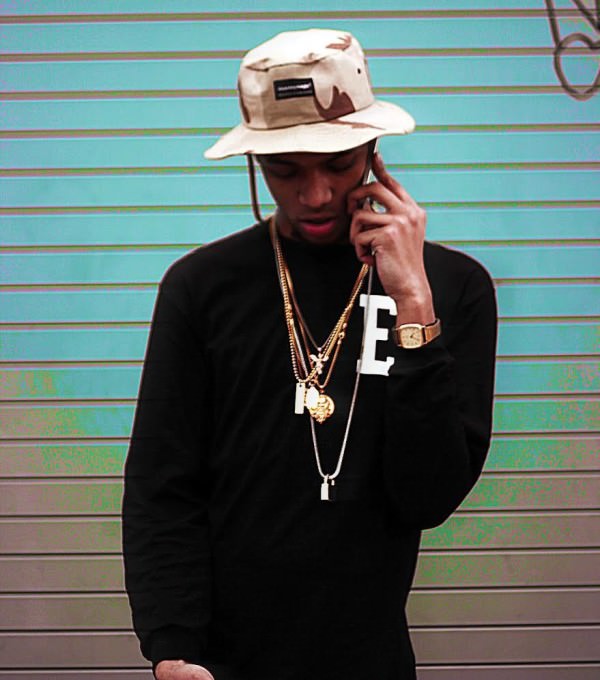 Words by Clynt Johnson (@BornRaisedChi)
In our first-ever FSD Artist Spotlight, we sit down with Roy French, who has figuratively and literally been splashing around on the Chicago rap scene all year. Roy's profile is quickly rising thanks to his bugged out visuals and wavy, unique sound. We sat down with Roy French to ask him a slew of questions about his journey so far, and where he is headed before 2015 ends. So take a dip with the water-logged emcee below.
FSD: Explain Splash Paradise?
Roy French: A mental and visual vacation from all the wackness and saturated shit we're used to.
FSD: What type of fish would you be?
Roy French: Kohaku Koi fish
FSD: Most amazing moment this year so far?
Roy French: The first Splash Paradise experience at Reggies. When we had the costume shark doing the "Lean Wit It Rock Wit It," while I was crowd surfing on stage held up by Hurt Everybody, Saba, MFN Melo and St Millie. That was like my overdose of overwhelming.
FSD: What should listeners expect on the next project?
Roy French: A lot of drip and aquatic style that makes you melt in amazement of wordplay, production and vibes. We really created a vibe for every song for you to get butterflies to. From the trappiest drip, to the most dancy house tracks we created on there.
FSD: Favorite lyrics from any song?
Roy French: "Keeping it real, may hurt your feelings a bit, I rather show you how it is,
I'm taking your bitch, but I aint saving yo bitch, goodbye say grace to your bitch.
She calling you bitch, When she be calling me BIG, shouldn't have to explain how it is."
Or, "He a lame girl you with a lame…..So your lame with that nigga"
FSD: How long you been "tryna stay consistent"?
Roy French: Since I got kicked out of high school.
FSD: Upcoming shows?
Roy French: Splash Paradise Tour. Bring a vacation to a hood near you.
FSD: You're in a movie, you see a bag of cash and a bag of drugs which bag do you take?
Roy French: Drugs. Cause I can use them and sell them [laughs.]
FSD: What is the pizza joint everyone needs to know about?
Roy French: Italian Fiesta.
FSD: What gets you in your zone before recording? Your routine per say?
Roy French: The good vibe of people around me, and whatever drug I feel like feeling to challenge the song with.
[Click Below For Next Page]