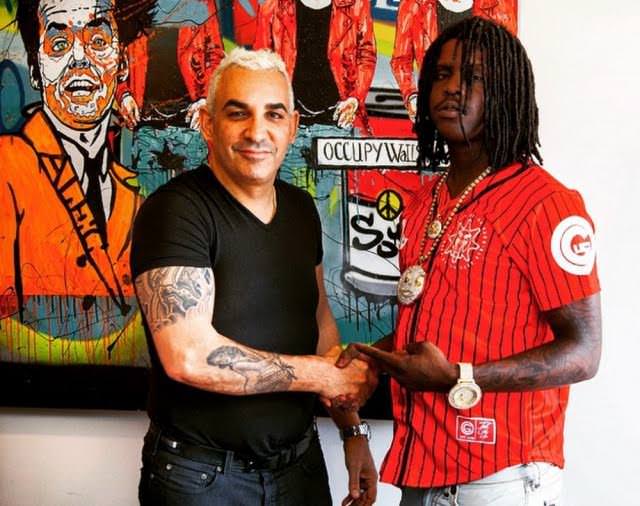 All is not well in FilmOn land. Just six months after signing a lucrative record deal with Greek billionaire Alki David, Chief Keef and associates appear to be in hot water with the label.
In recently obtained court documents, the bottling tycoon has filed a lawsuit seeking $1 million in damages for bad business dealings from Keef's management and associates. Keef, who is not named in the suit, appears to be safe at this time. However, his manager Peeda Pan, and producers Metro Boomin, Sonny Digital, DJ Holiday and Zaytoven are all named.
A source told

Hip Hops Revival

that Chief Keef was getting sued by his label for $1 million because of unauthorized music that had been released. HHR reached out to Alki and his representatives ourselves and got the inside scoop.

Turns out that the suit is not against Chief Keef, but against some of his associates. The complaint is against; Glo Gang manager "Peeda Pan", producer's; Zaytoven, Metro Boomin, Sonny Digital, DJ Holiday, and other well known companies.

There are 6 complaints in the interference complaint and they are: Inducing breach of contract, Intentional interference with contractual relations, Civil conspiracy conversion, Accounting and injunctive relief.

The suit is stating that the defendants went behind Keef's labels back and handled business without them. In return of the unauthorized business deal's the named defendants took part in, Keef's label is asking for over a million dollars worth of compensation.
Hit the jump to check out the official court documents and lawsuit.