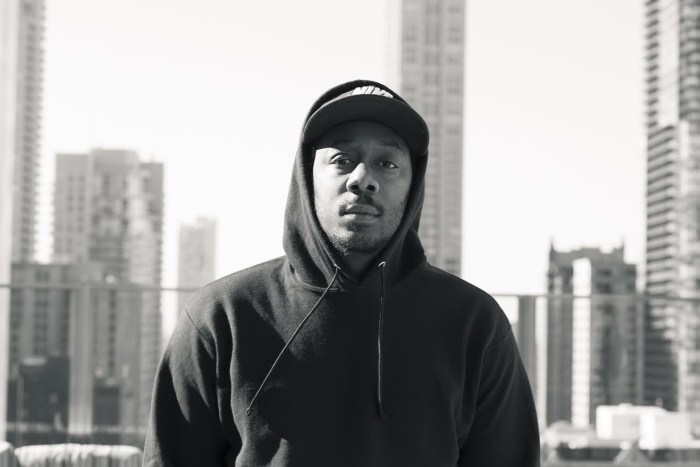 Burgeoning Chicago indie outfit, Closed Sessions, has just announced the latest signing to their ever-growing stable. Yes, the label has added another star player to their roster, fresh-faced Cleveland emcee: Kipp Stone. Closed Sessions, known for being a breeding ground for Chicago talent, is now expanding to other markets in the Midwest — and Kipp is their coming out party in the Buckeye State.
The 23-year-old East Cleveland representer has big plans for his debut CS project, The Grand Design, and we were able to sit down with Kipp to talk about his recent signing, his plans for the future and how he feels Cleveland is represented in the Hip-Hop landscape. Oh, and he also gives us his Closed Sessions debut, "Seen It All," produced by fellow CS-signee Boathouse.
Breaking news, an interview and a world premiere? Yeah, you gotta love it. A big congrats to Kipp and Closed Sessions and may this relationship be a long and fruitful one.
FSD: First and foremost, congrats on the deal with Closed Sessions. How did this come about?
Kipp Stone: Thank you. The Closed Sessions situation actually came about this fall. I released a few songs over the summer that grabbed their attention. CS got in touch with my manager Truth and two weeks later we hit the road to Chicago.
FSD: So they found you?
Kipp Stone:  They reached out to us actually. They cleared a weekend for our teams to meet, record, and hear a few other things I've been working on.
FSD: How do you see yourself fitting in on the label?
Kipp Stone:  I think it's a really good fit. I'm the first artist from Cleveland that they have worked with and I think I bring that "ear to the street" feel that they were looking for. I'm looking forward to Closed Sessions continuing to develop my sound and pushing me further.
FSD: Will you be relocating to Chicago?
Kipp Stone:  Not as of yet. For now we'll work out of Cleveland and of course I'll be making frequent trips to Chicago to show my face, vibe out and of course record some heat.