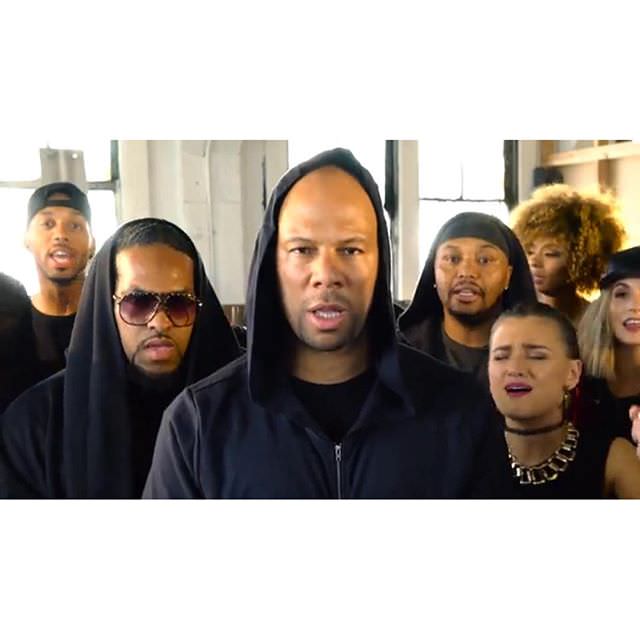 Directed by Manny Reel. Produced by Steven Walsh, Matt Goetz and Devon Gulati. Executive Produced by Andrew Barber and Burundi Partlow for Hip-Hop Caucus.
A few weeks back I had the pleasure of going to LA to work with Malik Yusef, Common and a host of other great minds to executive produce the music video for the eye-opening "Trouble In The Water." The clip, that dropped in conjunction with Earth Day (which is today), deals with climate change, pollution and water contamination that's currently plaguing the planet and going unnoticed by most of the general public.
These great artist's came together to raise awareness on the water crisis in Flint, Michigan, the cover up, and explore a planet without water — where water pirates are in a constant power struggle with the government over who has access to clean water. This reality isn't far fetched — trust that.
Rev. Yearwood from the Hip-Hop Caucus, King Chip, KD Aubert, Antonique Smith, Choklate, Laci Kay and Aaron Fresh all make appearances and/or feature. And you can now watch below.
The message is real and needs to be heard — so please share with your respective audiences.