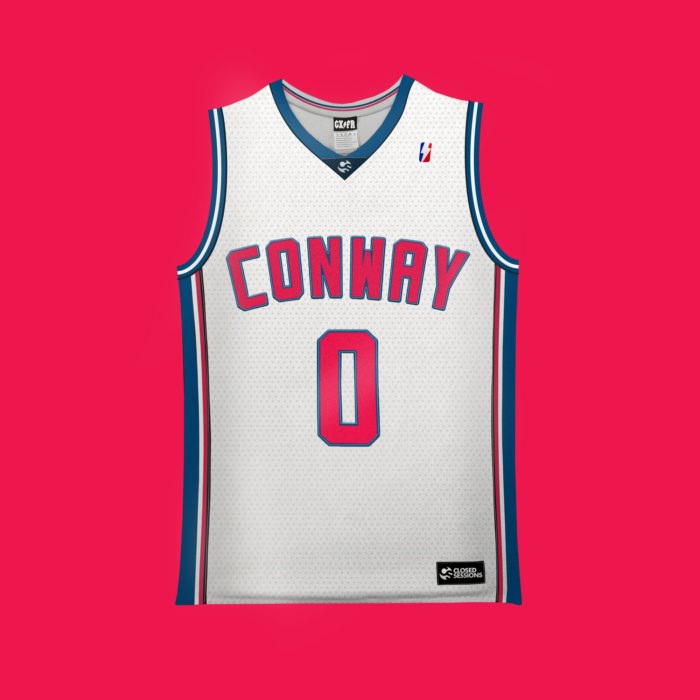 It's been a minute since we've heard from DJ Rude One, but that changes today as Rude returns to FSD with the world premiere of his latest single featuring Conway The Machine — "Andre Drummond."
The single, released via Closed Sessions, is the third official offering from Rude's upcoming LP and can be heard right here, right now. FSD also caught up with Rude to talk about the single, how it came about, the upcoming album and much more. Read our Q&A session and listen to Rude's Conway-assisted single directly below the jump.
FSD: So what's up with the project? We've been waiting on it for a while.
DJ Rude One: Just an album full of my beats & cuts featuring most of my favorite m.c.'s, and it's called "ONEderful." It's been a little over a year in the making, but it's complete. It's also my first full length release since I did the Single Minded Pros album back in 2004 so I'm excited to be back.
FSD: Who can we expect to be on the finished product?
DJ Rude One: Lots of homies, new & old: Your Old Droog, Westside Gunn, SHIRT, Conway the Machine, J-Zone, Mr. Mutchafuckin eXquire, Jeremiah Jae & 2 Roc Marciano joints.
FSD: Any idea on release date?
DJ Rude One: Digitally it should be available in October & we're hoping to drop the vinyl in December.
FSD: Why did you want Conway to be a part of this project?
DJ Rude One: I've been a fan for a while now. He's a monster.
FSD: When you created this beat, did you have his voice in mind, or how did he end up on this track?
DJ Rude One: I did. His brother/manager, Westside Gunn, and I are real cool & stay in touch with each other. I hit him up one Monday night & by Tuesday afternoon we had a song.
FSD: Why do you mainly have one artist per song, while a lot of "producer" albums contain mainly posse cuts? Was that on purpose or an accident?
DJ Rude One: This was done on purpose. I'm a huge fan of everyone featured on my album & just prefer to hear them do their thing & for longer than just a single 16 bar verse. A lot of multiple feature tracks come off as forced copy & paste disposables to me.