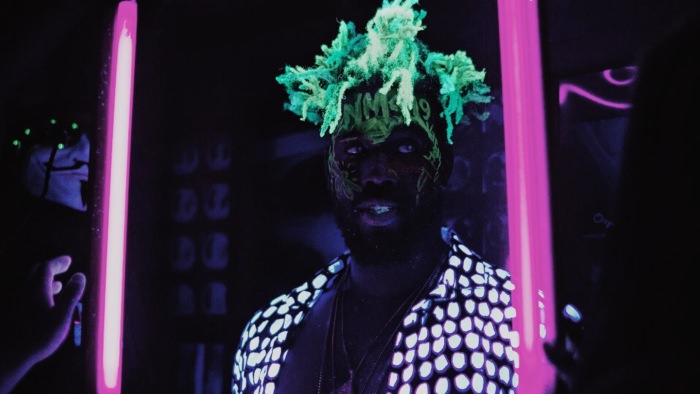 Today, Chicago rapper, entertainer and storied ink artist Phor has released his latest project, Lightning Bug, a 13-track outing which sets out to make him one of the most respected talents in the Chicago industry. Late last year, Phor found success as a reality TV star, appearing on VH1's ratings-shattering Black Ink Crew: Chicago. But Phor's rap career long predates the show, and he's ready to share his other other skill with the rest of the world.
On the day of Lightning Bug's release (you can stream below), we sat down with Phor to talk about his burgeoning music career, as well as how being a reality TV star has changed his life. And yes, he's way deeper than the ink on your skin. Get to know Phor below.
FSD: Tell us about the new project, Lightning Bug?
Phor: Okay, so the whole Lightning Bug concept is pretty much an energy project. It puts you in a state of mind to motivate you, inspire your team to always win, bring our communities together, and make a better living for the youth.
FSD: Can you tell us a little about the production and features on the album?
Phor: As far as production goes, I have my in-house producer LEHDAY in New York who is always on board; and DJ L a dope producer from Chicago as well. Feature-wise, I'm not too big on features like that, but I do have the legend Twista on "Thinking Cap," and some background vocals done by Kaye Fox and Sisi Dior.
FSD: What are your thoughts on the Chicago scene and how do you see yourself fitting in?
Phor: The Chicago scene, I don't see my self fitting in. I'm pretty much the outcast in most situations. When it comes to music, I'm not making the Chicago style music which is mostly the Drill music or the super conscious underground rap. I feel I'm pretty much in my own lane. All types of music inspires me, I use energy from each genre to create my style of music
FSD: You've been rapping for a while now. How has joining the VH1 show Black Ink  Crew: Chicago changed your career?
Phor: By me doing music for a while, and also being on TV has definitely changed my career. Not so much my focus on the music, but just everyone's outlook on me. I can't go anywhere without being stopped for a picture or an autograph. But it feels good making somebody's day.
FSD: Do you find it more difficult to have a rap career before or after the show?
Phor: It can be a little difficult having a rap career — I would say more so during the times we are filming. I can't be in the studio as much as I would like to because I have to be on set — it's my life but at the same time it's also a job.