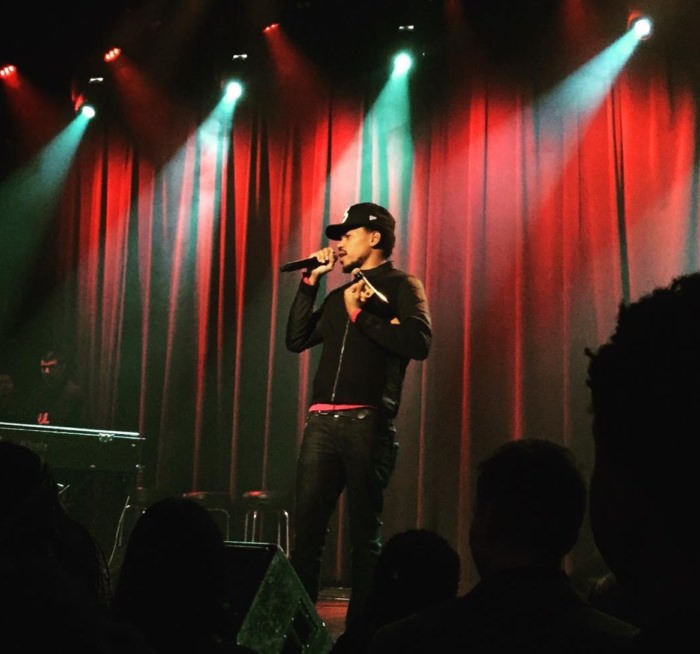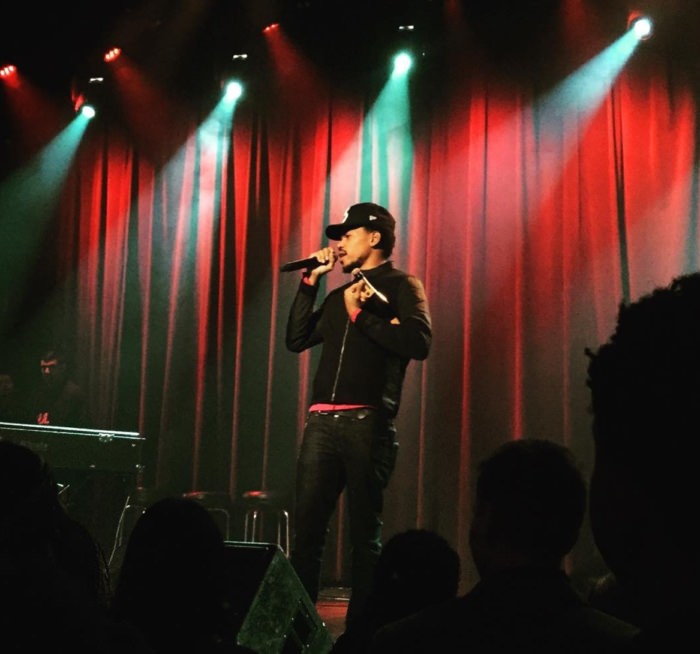 Last night, Chance The Rapper was surrounded by close friends and family at the Metro in Chicago, to celebrate his astounding seven Grammy nominations (read Chance's full Grammy run down here). Chance's nominations have made history, and the hometown hero is now forever in the record books — so yesterday called for a celebration.
Fellow artists and Chicago industry folks all showed up to show love. Eryn Allen Kane and The O'My's performed prior to Chance taking the stage to speak to the crowd, where he shouted out a number of people and thanked everyone in attendance. There was so much love in the room — it was a special moment.
"Tonight we won, because I got nominated for a Grammy. And I don't plan on waiting until February to figure out if I won or lost. I decided tonight that because I'm surrounded by my best friends, by my family, that tonight was the winning night and I wanted to celebrate with you guys here in Chicago."
Chance later told the crowd "If I do win any Grammy's on that night, I promise that when I get on the stage, I'm gonna say 'Glory be to God, I claim the victory in the name of the Lord.'"
Watch the full video below. Salute to Chano.
.@chancetherapper speaks on possible Grammy win at his nomination event in Chicago pic.twitter.com/EcscAhSfml

— Andrew Barber (@fakeshoredrive) December 7, 2016