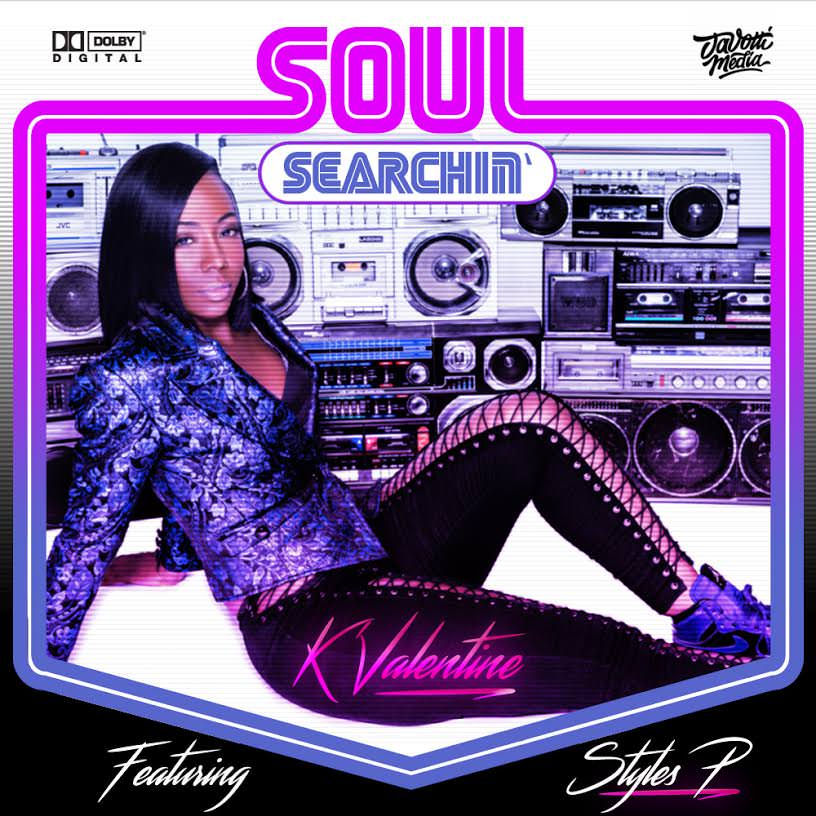 Produced by J. Lbs
Recently, K'Valentine has been rubbing shoulders with a couple of hip-hop's legends, namely Styles P and Talib Kweli. In fact, she was just on Kweli and P's The 7 Tour, which wrapped in Mid-February and criss-crossed across the US.
Fresh off tour, K plans to release her official debut album, Here for a Reason, which will drop in collaboration with Kweli's Javotti Media. The album is slated for to drop this Friday, April 7th — so you've been warned. To give us a taste of what we can expect from the opus, K gave us the world premiere of her new single "Soul Searchin" which features Styles P.
About the song K'Valentine said:
I had the great opportunity of touring with Talib Kweli and Styles P on The 7 Tour and one of the goals I had set for myself was to get a collaboration with the Ghost.  When I heard the Soul Searchin' beat, produced by J. Lbs, I immediately sent it to Styles who then did exactly what I had imagined he'd do, I followed suit and from there Soul Searchin' was born.
Check out "Soul Searchin" below and stay tuned for Here for a Reason on Friday. Tweet and Scotty ATL make appearances.